1.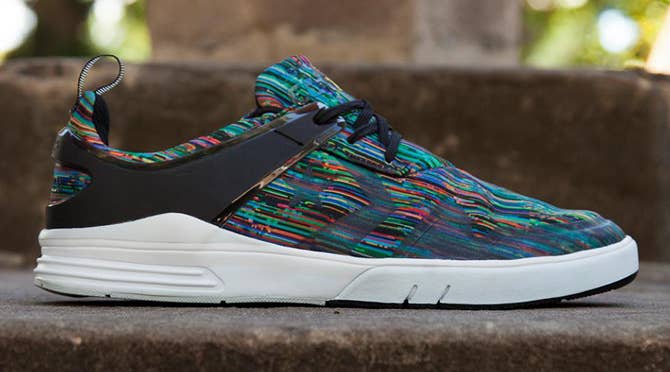 by Brendan Dunne
The Converse Weapon has been re-imagined in the form of this sleek model that the brand is calling the Weapon 2.0.
The shoe chops the 1986 silhouette down to size and gives it a much more colorful spin in this early colorway. The model is also pulled from its original category, and is being presented under the Converse CONS label, which means that it's a skate shoe. The Converse CONS Weapon 2.0 has a drop-in EVA foam insole, a 3D external heel clip, and a CONS Traction Rubber outsole for grip.
Those looking to get a jump on the Converse Weapon 2.0 can find a pair now from Hype DC.
2.