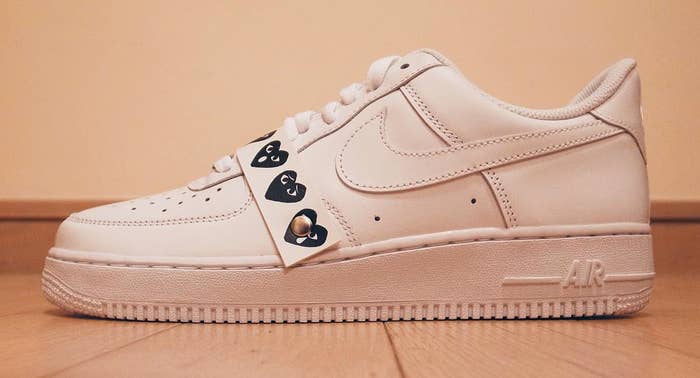 Is Comme des Garçons the latest collaborator to get its own version of the Nike Air Force 1? It doesn't look like it, although the Japanese label did launch a custom Air Force 1 of sorts at Art Basel in Miami.
The design doesn't do much to differentiate itself from the classic white-on-white Air Force 1 Low, literally tacking on a band featuring CDG's heart-shaped logo. While that's not exactly a ground-breaking move, this still feels like it's part of Nike's marketing push around the Air Force 1 and is worth mentioning as the shoe heats up.
On the other end of the spectrum, Comme des Garçons has a performance collaboration coming via Nike's VaporMax runner.