1.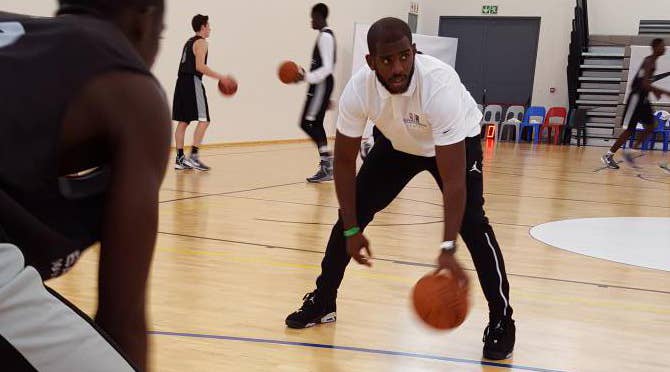 by Brendan Dunne
Chris Paul isn't one to go on a trip without packing the proper sneakers.
And so, it makes sense that for his current stay in Africa he'd bring along a pair of Air Jordans that are sure to turn heads. In the above shot, Paul is seen wearing the Air Jordan 6 Low "Black/Metallic," a Retro+ colorway that's yet to come back around on the retro end.
The good news is that the wait for the re-release of this shoe is almost over: the Jordan 6 Low "Black/Metallic" release date is Aug. 29, 2015.