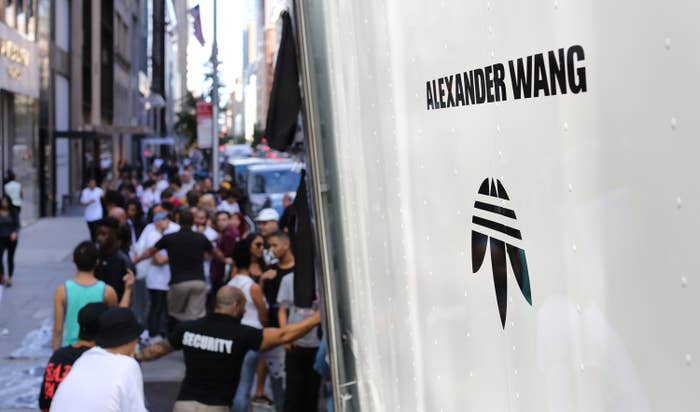 Adidas isn't ready for a full retail launch of its first collection with Alexander Wang just yet, but it is dropping the gear in select cities in limited fashion. On Saturday, Sep. 17, co-branded Alexander Wang x adidas trucks will sell pieces from the collaboration in London and Tokyo.
T-shirts, sweatshirts, and hoodies will be available via these pop-up trucks, along with the first of three new Alexander Wang x adidas sneakers.
Adidas hasn't said much about where in London and Tokyo the trucks will be, but promises more information to come via its @adidasOriginals account on Twitter.
The brand debuted this concept in New York City on Sep. 11 following the Alexander Wang show at New York Fashion Week.