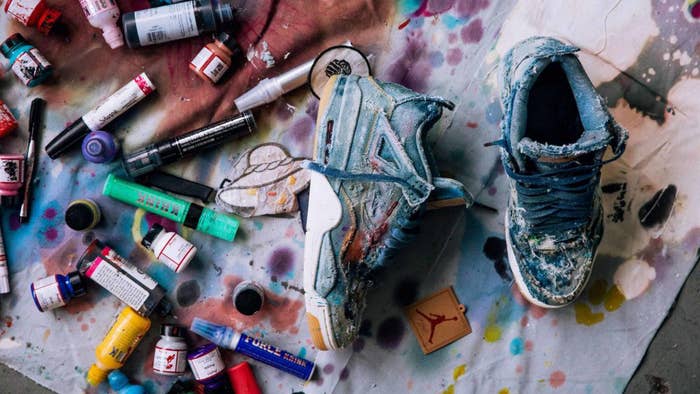 The Levi's x Air Jordan 4 is a sneaker that's meant to be worn. Of course, plenty of those who secure pairs will be more content to just resell them or treat them with extreme levels of care, but the shoes develop a patina when broken in, just like a pair of Levi's jeans.
This process is taken to extreme lengths in a new piece from Jordan Brand where artist Julian Gaines puts his own spin on the shoe. The result is a pair of Air Jordans splattered with paint and sapped of much of their original color.
The Levi's x Air Jordan 4 will release (in much more pristine condition than what's on display here) on Jan. 17. A full list of retailers carrying the shoes is available here.