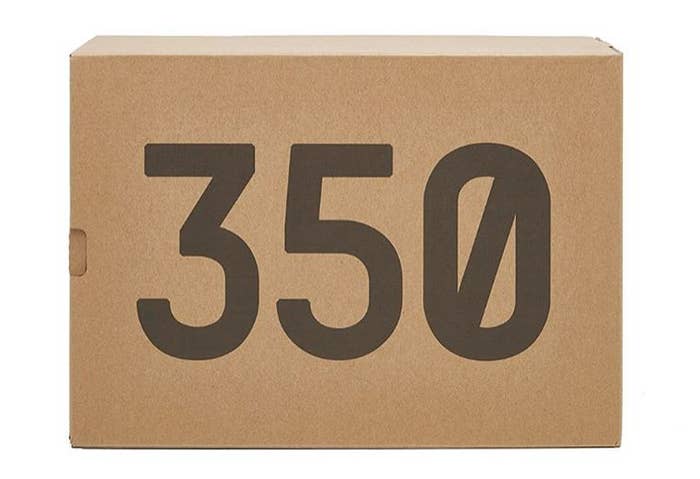 Not only does the adidas Yeezy 350 Boost V2 change the design of the sneaker, it also switches up the box. Shown here is the new box for the latest Yeezy Boost model, which has overall bolder branding while keeping the same general shape and construction of the original 350 box.
How important is the box of the sneaker? Not very, but folks seem to be eager for every detail surrounding the latest of Yeezy Boosts, hence the update.
The adidas Yeezy 350 Boost V2 releases on Saturday, Sep. 24, and goes live on the adidas Confirmed app today. The sneaker will retail for $220 and is rumored to be the most widely distributed Yeezy sneaker yet.