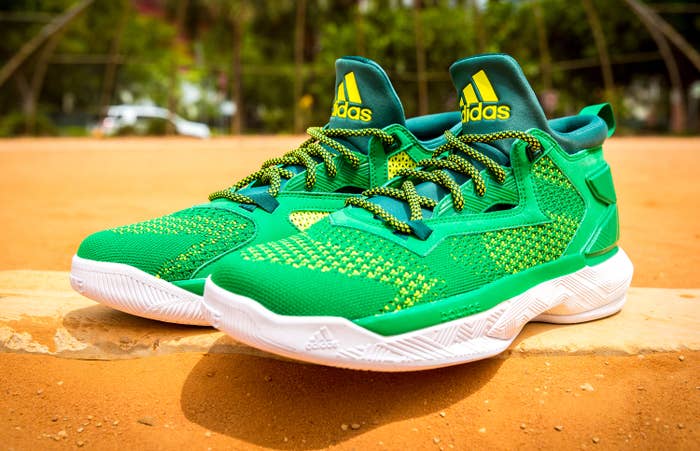 The adidas D Lillard 2, the latest signature sneaker for Damian Lillard, is a shoe that's always paid homage to the man's hometown of Oakland, Calif. The word "Oakland" is spelled out across the soles of the left and right sneakers as a reminder of his roots.
This new colorway ups the ante on that theme by donning a yellow and green palette clearly referencing the Oakland A's. If the colorway wasn't enough to make the homage clear, the official images of the shoes sent over by adidas have them sitting on a baseball diamond.
This adidas D Lillard 2 releases on Saturday, June 18, for $120 via adidas.