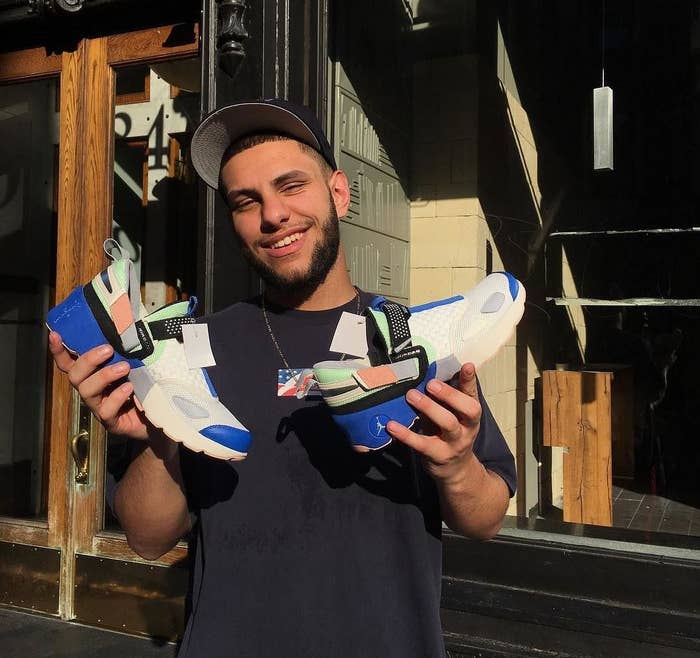 Thus far, Travis Scott's surprising "Cactus Jack" Jordan Trunner LX collaboration has only landed in the hands of friends, family and a handful of lucky recipients on his tour stops. The exception is Instagram user Mo aka @mws8, who says he located his pair at a thrift store.
Mo found the pair at Beacon's Closet, a highly regarded New York City buy-sell-trade spot. Perhaps even more shocking is the price tag—just $55 for a pair that would likely fetch four figures if he decided to part with them.
The "Cactus Jack" Trunner LX first surfaced in July. No plans for a retail launch have been announced, but it may be worth stopping by your local thrift spot for a possible come up.