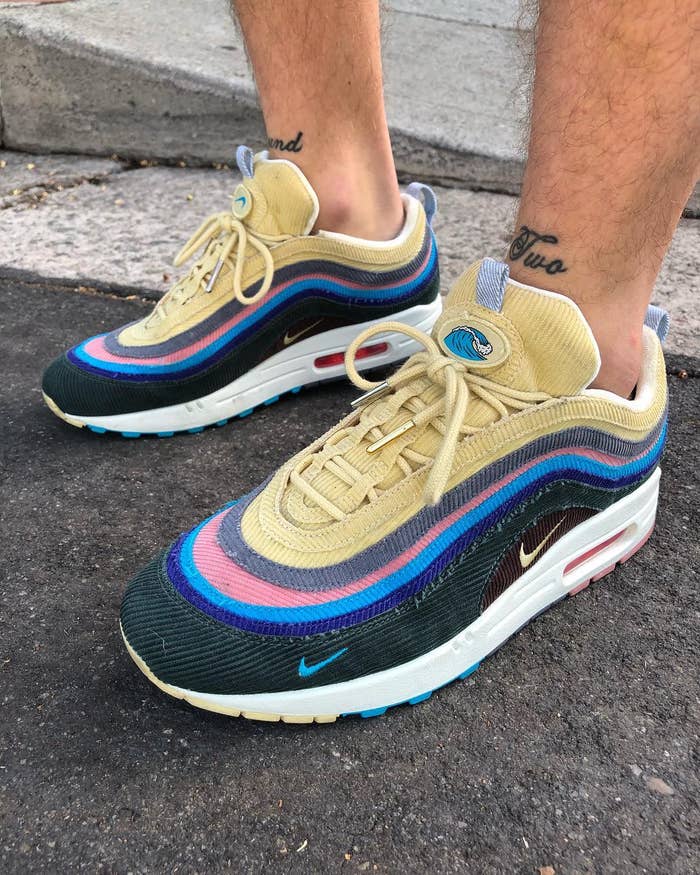 The winner of March's Vote Forward Air Max design contest, Sean Wotherspoon is ready to get his Air Max 97 x Air Max 1 hybrid on the feet of the people.
Previewing his creation on Instagram, Wotherspoon announced early releases taking place at his Round Two locations in Richmond and Los Angeles sometime in November. The rest of the world will get its shot around Air Max Day in March 2018.
Drawing inspiration from 80s era Nike Sportswear, Wotherspoon selected vibrantly colored corduroy and velour insoles for his shoe. 'VA to LA' is noted on denim heel tabs.
More on the anticipated launch that you all made happen in the coming weeks.