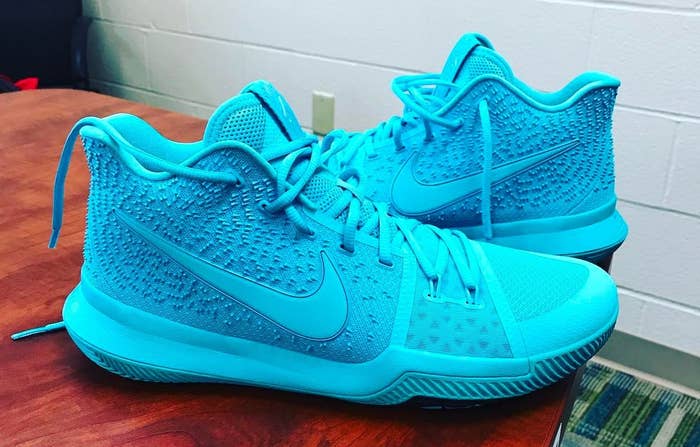 Much like the reaction when the little blue box is presented, sneakerheads' faces lit up when Kyrie Irving debuted this new colorway of the Nike Kyrie 3 earlier today.
According to Irving, the brightly colored shoe is "woman empowered, Tiffany-inspired." Tiffany, of course, references well-known jeweler Tiffany & Co., which left its mark on the sneaker industry with a Nike Skateboarding collaboration in 2005.
While a release date hasn't been announced, there is an "Aqua" Kyrie 3 that has popped on and off release calendars this month. The hue appears to be much brighter than the color featured on the SB Dunk, but it could be due to the filter or lighting. More on this colorway as new details surface.