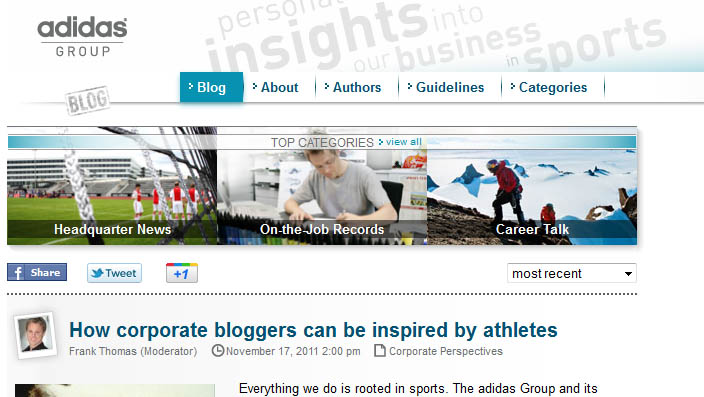 words // Brandon Richard
Looking to provide company insights, the adidas Group has launched its first official corporate blog today. They describe the overall objective of the blog as an opportunity to "paint a personal and authentic picture of the company behind the brands." The blog will focus on providing insight into the adidas Group's business and company culture. Contributors will include employees from various departments within the adidas group, such as HR, Operations, Marketing, Social and Environmental Affairs and IT. These individuals will tell stories about their experiences working with the adidas Group. The company's Corporate Communication team will coordinate the blog.

You can view the new adidas Group Blog now at http://blog.adidas-group.com.