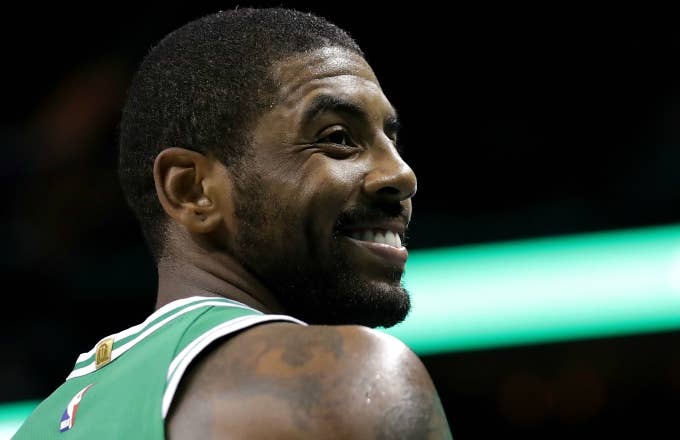 In addition to praising Kyrie Irving for having the "biggest signature shoe in the industry," Nike revealed another interesting tidbit about the point guard's future as an endorser in today's Investor Day event in Portland.
Fueled by the retail success he's enjoying with his $120 signature model, Irving will soon lead a new style "at the $80 price point." Irving will join Nike brandmates LeBron James (Soldier, Ambassador, Witness), Kobe Bryant (Venomenon, Kobe Mentality, Mamba Instinct) and Kevin Durant (Trey 5) with his lower-tier signature model.
In March, Nike reported that the Kyrie 3 is the league's best selling signature sneaker among active players, which was confirmed by sneaker data guru Matt Powell. There's no timetable for the release of the new Nike Kyrie model.