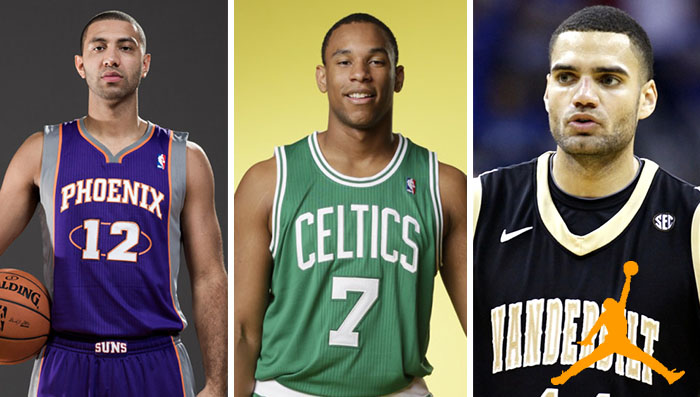 words // Brandon Richard
Following last week's announcement that #2 overall pick Michael Kidd-Gilchrist has joined the Jordan Brand's growing roster of NBA athletes, Nike confirms that MKG's Bobcats teammate Jeff Taylor, Phoenix Suns point guard Kendall Marshall, Boston Celtics forward Jared Sullinger will be making the same move.
Marshall, selected 13th overall by the Suns, played two seasons at MJ's alma mater North Carolina. He was a 3rd Team All American and won the Bob Cousy Award for the top collegiate point guard.
With the 21st overall pick, the Boston Celtics selected Jared Sullinger, a two-time All American and the 2011 Big Ten Freshman of the Year.
The MJ-owned Bobcats get another Jordan Brand rep in Jeff Taylor, a second-round pick out of Vanderbilt. Taylor has a reputation as a defensive stopper and was named to the SEC All-Defensive Team.