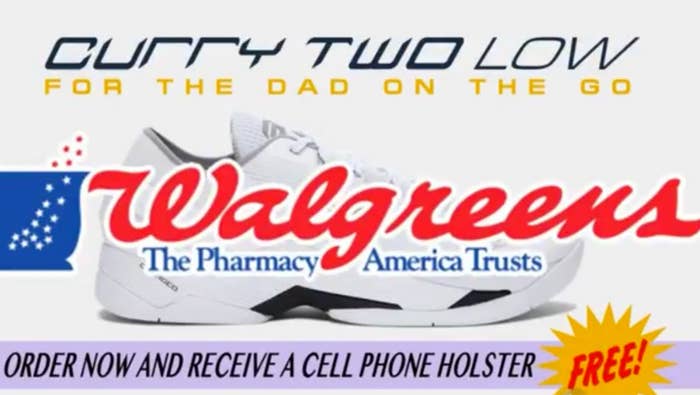 Even though Stephen Curry is being a good sport about the jokes aimed at his "Chef" Under Armour Two Low sneakers, he shouldn't expect the comedy to stop anytime soon.
On tonight's episode of Jimmy Kimmel Live, the funnyman aired a mock commercial for the all-white shoes, showcasing them being worn by a middle-aged dad running through his to-do list.
Things get even funnier when his guest, Bill Simmons, walks out actually wearing a pair of his own.