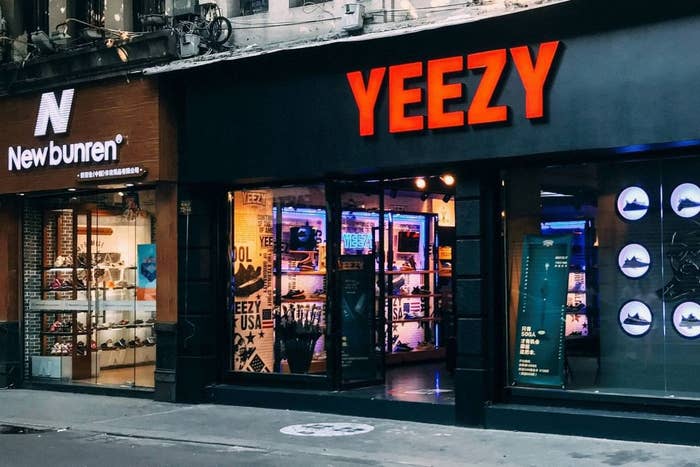 There are reportedly plans for Adidas to open official Yeezy stores, but Chinese counterfeiters have already beaten the brand to the punch.
Spotted by Hypebeast, a full knockoff Yeezy establishment has opened its doors in Wenzhou. Filling the shelves is a wide array of fake Adidas Yeezy Boost product, including colorways that haven't released. The shop didn't even bother switching up its name a bit, like New Balance knockoff neighbor New Bunren.
Trademark disputes in China have proven to be difficult to to win, but it's not impossible. Both Michael Jordan and Under Armour have scored victories against violators in the past year.