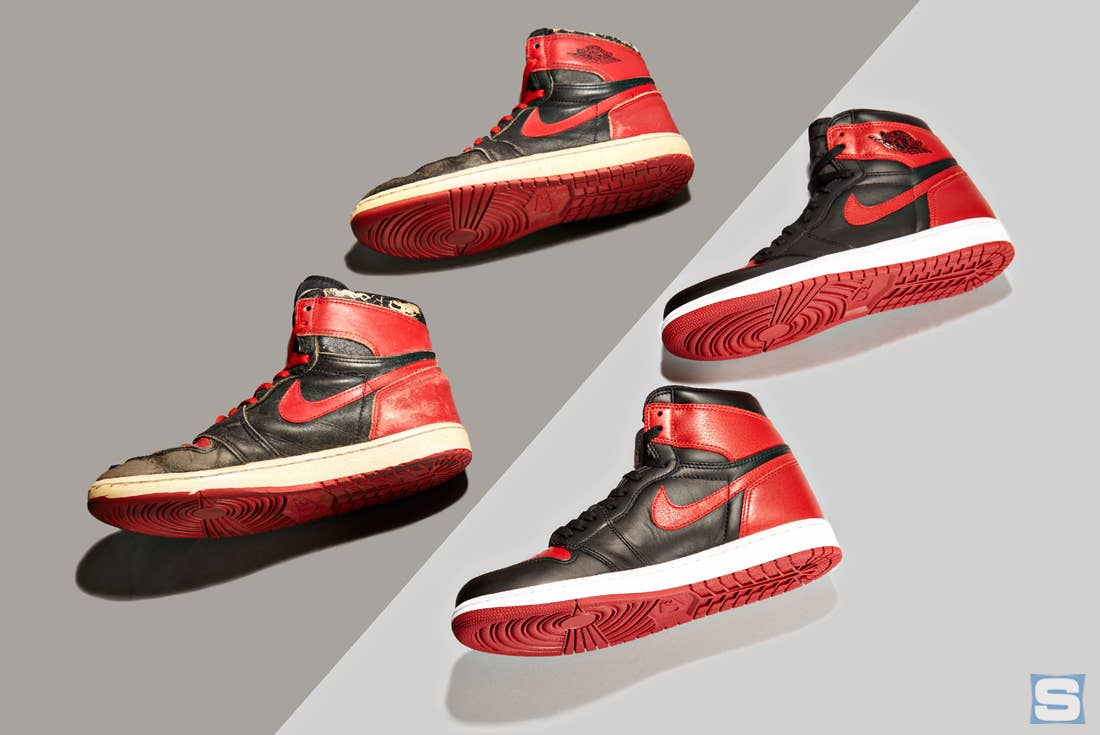 The wait is over — the "Banned" Air Jordan 1 Retro will be back in stores tomorrow morning.
Perhaps the defining sneaker of the Jordan Brand legacy, the "Banned" Jordan 1 brings with it more than 30 years of history to the table. It's most commonly known as the shoe that was banned by the NBA in 1985 — and though we've poked holes in that story, its significance in the basketball sneaker industry is arguably unmatched.
Since its original release, the "Banned" Jordan 1 has re-released six times — the latest being this weekend. A lot has changed in the last three decades, but under its Remastered program, Jordan Brand is promising to deliver a retro as close as possible to the original. While a few differences are to be expected, they did a mostly good job of getting it right this year.
Below is a look at how key details from the 2016 retro compare to the original pair from 1985. Scroll through the angles and head over to Complex for a year-by-year breakdown of the "Banned" Air Jordan 1's complete evolution.