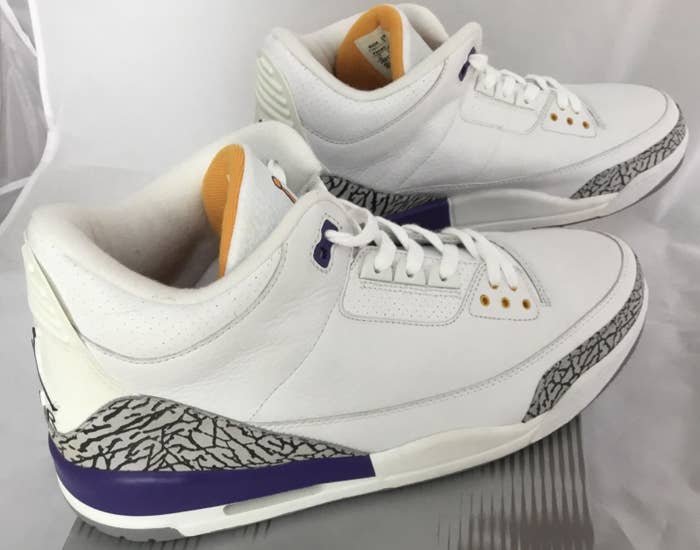 There's a lot of things one can do with $30,000. Buying a car, investing in a small business, acquiring property, paying tuition and traveling abroad for an extended period of time are a few of the options. Or, you can grab a pair of ultra-rare sneakers, as one eBay user did this week.
A pair of Kobe Bryant's Lakers-theme Air Jordan 3 Player Exclusives recently landed on the auction site and closed for a staggering $30,400. The shoes were made for Bryant to wear during the 2002-03 season, following his departure from Adidas and prior to his endorsement deal with Nike. Bryant famously auditioned various sneaker brands throughout the year, including a few games in Jordans.
What makes the price even more fascinating is that a retro version of the shoe was issued to friends and family last year, a move that sometimes can slash the price of a highly coveted pair of sneakers. Because of the limited availability and historical significance, that's not the case with this unworn pair from the original run.