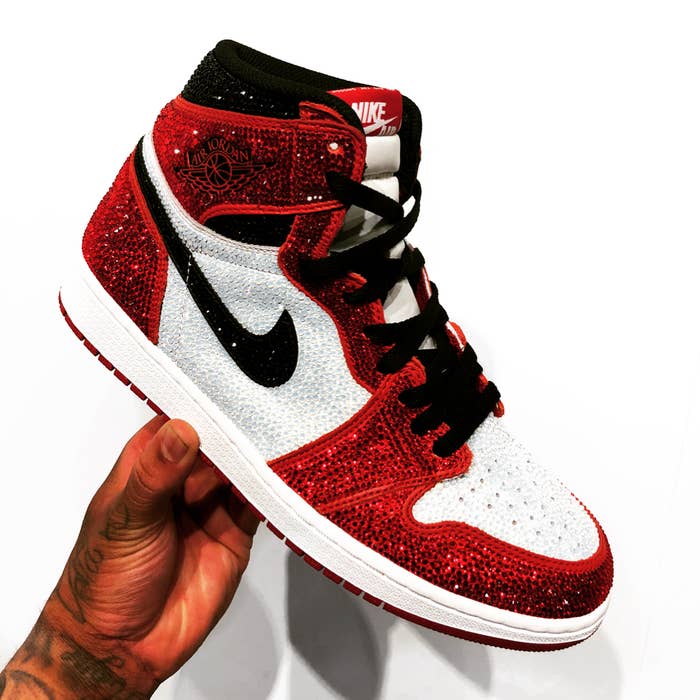 Chicago native Daniel Jacob is an artist who first appeared on our radar two years ago, when his crystallized Air Jordan 1 sculptures were displayed at the Market Art and Design show in the Hamptons. Since then, his work has also been noticed by Jordan Brand, and now he's making wearable pieces for its employees.
Today, Frank Cooker took to Instagram to unveil the crystal-covered "Chicago Winter" Air Jordan 1 High by Jacob. The uppers feature more than 15,000 individually hand set Swarovski crystals.
"These are literally luxury wearable pieces of art," said Cooker. "And the picture doesn't do them any justice!"
While this pair isn't currently available, Jacob is selling an all-gold version of the shoe for $6,500 at thedanlife.com.