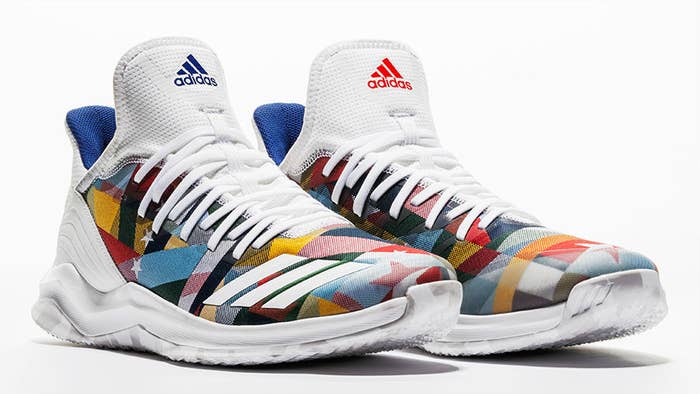 With All-Star festivities on the horizon, Adidas Baseball unveils its "Nations" Pack, made up of the Icon Trainer, as well as the Icon and Afterburner cleats.
Paying homage to the multicultural nature of baseball, Adidas used a single piece of tapestry to represent the 18 flags from each of its baseball athletes' respective home countries. Flags include Aruba, Brazil, Canada, Cuba, Curacao, Dominican Republic, Germany, Italy, Japan, Mexico, Netherlands, Nicaragua, Puerto Rico, South Korea, Taiwan and United States of America. Each shoe features a jacquard-quilted texture that mimics woven flag, with distinct sections that make each set different from the others.
Aaron Judge, Luis Severino, Aroldis Chapman, J.D. Martinez, Chris Sale, Edwin Diaz, Joe Jimenez and Sean Doolittle will debut the special footwear in the All-Star Game.
The "Nations" Pack is available to purchase now at adidas.com.