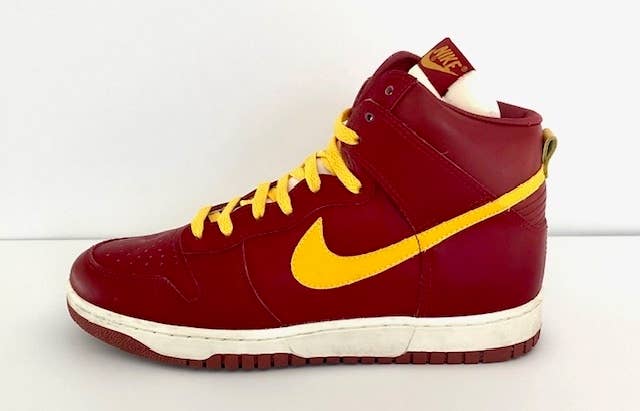 An extremely rare pair of Nike Dunks, with ties to influential Nike employee Sandy Bodecker, are being auctioned off for a good cause.
As the story is told, the Dunks were initially gifted to former Nike executive Rodney Tallman by Bodecker in 1985 and are believed to be the only pair in existence. Styled in a USC-like palette of maroon, white, and gold, the shoes are stamped with a September '85 production date and are said to have predated the famed "Be True To Your School" Collection. It's not known whether or not the sample is linked to that collection, which consisted of Dunks inspired by schools such as Michigan, Kentucky, Iowa, Georgetown, Villanova, Syracuse, St. John's, and UNLV. The shoes come in a sample box with Bodecker's name written across the top.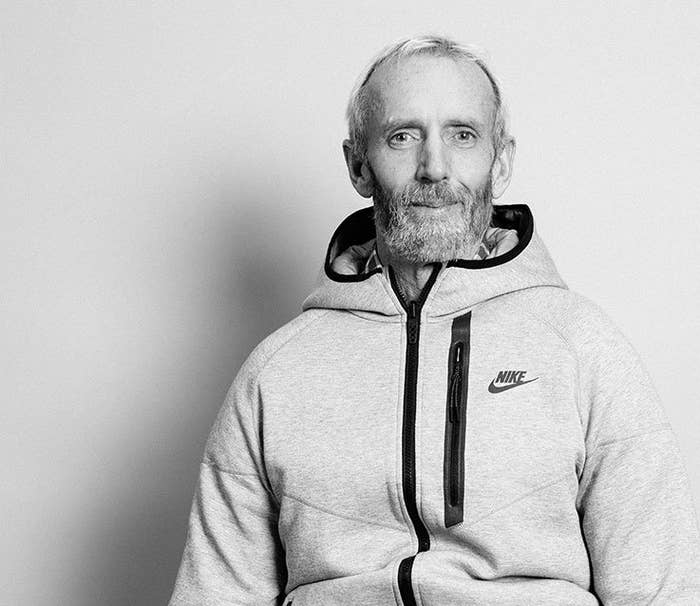 Bodecker is credited as the founder of the Nike Skateboarding category. Additionally, he wore many hats with Nike, beginning as a product tester in 1979 and working his way up through the ranks over the years. After a lengthy battle with throat cancer, Bodecker passed away in 2018.
As the 5-year anniversary of Bodecker's passing nears, this sample pair is being listed for auction on eBay, with 50% of the proceeds going directly to the NM Bodecker Foundation, which provides mentorship and workshops to high school students with assistance from professional artists, writers, musicians, and educators. Bidding is open now.