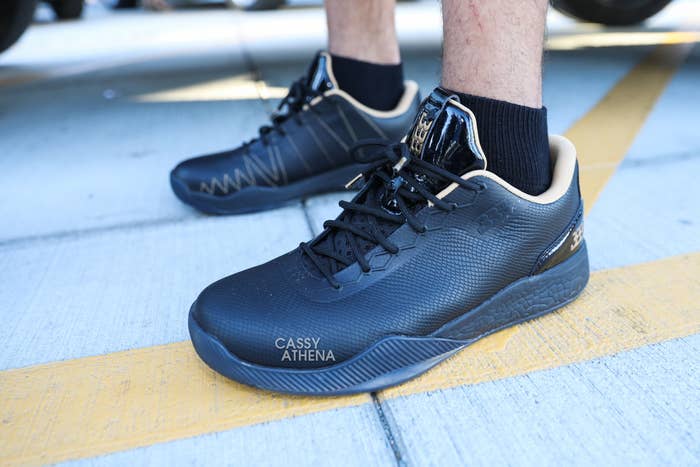 Lonzo Ball's first signature sneaker, the Big Baller Brand ZO2, has received much attention since it was unveiled last month. From criticism of its $495 price tag, to claims its design features a midsole that imitates Adidas' Boost technology and an upper that too closely mimics the Nike Kobe 8, the reception wasn't exactly positive. But it wasn't until now that we actually got to see what the Big Baller Brand sneaker looks like on foot.
Projected NBA Lottery pick Lonzo Ball and his brother Li'Angelo Ball arrived at an Adidas Crazy Explosive event wearing the BBB ZO2s to watch their younger brother, La'Melo Ball, play in the game. While the two older brothers and another memeber of BBB squad sported the ZO2, La'Melo opted for a pair of "Bred" Air Jordan 4s.
In a must-see episode of Sneaker Shopping, Lavar Ball stated that his sons have freedom to wear whatever brand of sneakers they want to wear. "You may see them in Jordans, but you won't see me in Jordans. I'll be in Big Baller Brand," he said. "Lonzo can wear any shoe he wants. All my boys can wear any shoe they want."
Are you still on the fence about Big Baller Brand's $495 sneakers? If not, time for preorders is quickly running out.