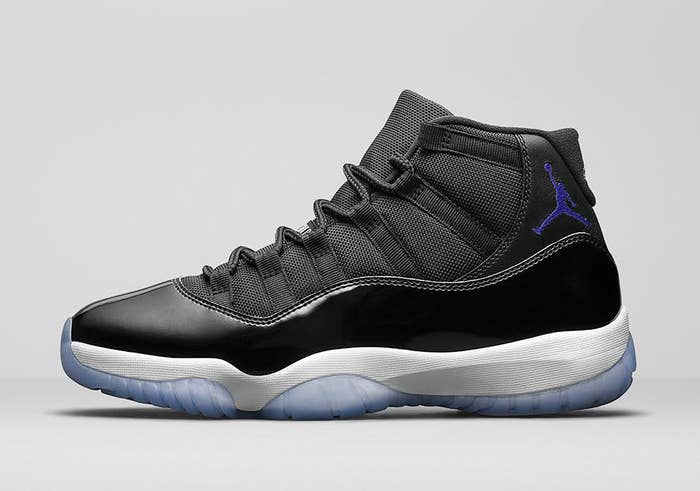 The now-annual Air Jordan 11 release has become a holiday tradition in recent times, and serves as one of the most highly anticipated sneakers of each year. The most recent launch of the "Space Jam" Air Jordan 11 took things a step further, becoming not only the biggest release of 2016, but Nike's biggest release ever, topping the previous year's Air Jordan 11 "72-10."
Despite the aura of limited available, the "Space Jam" 11s were seemingly everywhere, yet still sold out. In the brand's Fiscal 2017 Q3 earnings call, Nike brand president Trevor Edwards hinted at how impactful the release was.
"The Space Jam 11 was the largest and most successful shoe launch in the history of Nike," said Edwards, without mentioning any hard numbers.
Revenues for NIKE, Inc. increased 5 percent to $8.4 billion and the Air Jordan 11 "Space Jam" was surely a contributor to the brand's growth. See Nike's complete 2017 Q3 report here.