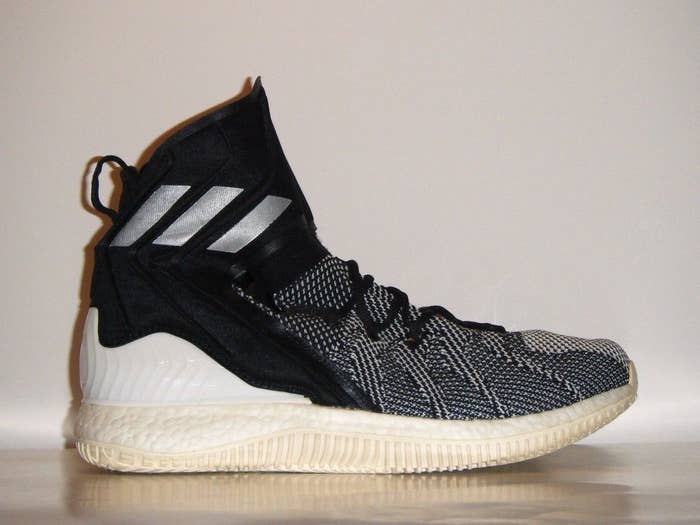 Back in 2015, the Adidas Ultra Boost made its debut and has easily become one of the best sneakers in recent years. The revolutionary running sneaker has gone through many changes, coming in uncaged and mid-top versions. Now, it looks like Adidas might be transforming the sneakers for the basketball court.
A high-top Adidas sneaker surfaced in a recently-ended eBay auction. Listed as Adidas Ultra Boost Basketball Primeknit Prototypes, the sneakers sold nearly $400. They feature full-length Boost midsoles, Primeknit uppers and Velcro ankle straps for added support. While they don't exactly look like the Ultra Boost or even an spin-off from the original, the inside tag reads, "Ultra Boost BB." The size 13 sneakers are 1 of 1 and were worn for a wear test, which could mean the Three Stripes is testing them out before production.
As of now, it's unclear if a basketball variant of the Adidas Ultra Boost is in the brand's future, but stay posted to Sole Collector for all Ultra Boost news.