You know the show, you know the hosts, and now KIWI® is giving you the chance to watch a new pair of premium sneakers get destroyed on Price the Hype, live, today at ComplexCon. 
Your favorite sneaker cleaner is setting up shop at ComplexCon Long Beach (booth A3) to give fans an opportunity to meet PTH's Brendan Dunne and Krystal Vega, and watch their favorite hosts destroy a coveted pair of kicks. With KIWI® on site, spectators can also see how the brand's sponge-filled formula revitalizes their dirty sneakers into a fresh pair of footwear.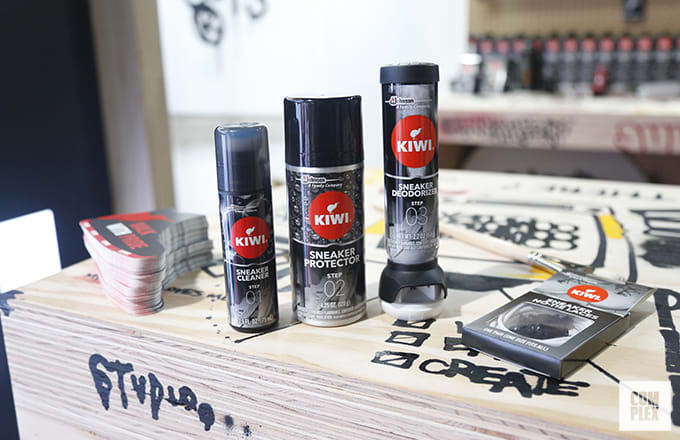 Like the show, contestants will use their sneaker knowledge (or lack thereof) to price out classic kicks and become the chosen one to take on Brendan in the "Save Your Sole" bonus round. The bonus round contestant will have to answer a series of sneaker questions (correctly) if he or she wants to take home clean kicks. If any question is answered incorrectly, no sole is safe.
Those who don't make it to the bonus round need not worry because contestants will also be playing for an array of KIWI® and Sole Collector collaborative merch! If you need to take a little KIWI® with you, the brand's latest and greatest products will be available for purchase.
Game on!