We've seen some truly terrible fake Yeezy Boosts as of late, but unfortunately, not all fakes are that quite that obvious. With replica makers working diligently to make bootlegs more accurate than ever, it can often take a trained eye to spot the red flags. 
To make it easier on 'heads with less experience, Klekt whipped up a simple seven-step guide that will help you avoid getting got. Scroll down to find out what you should know before you break the bank on eBay.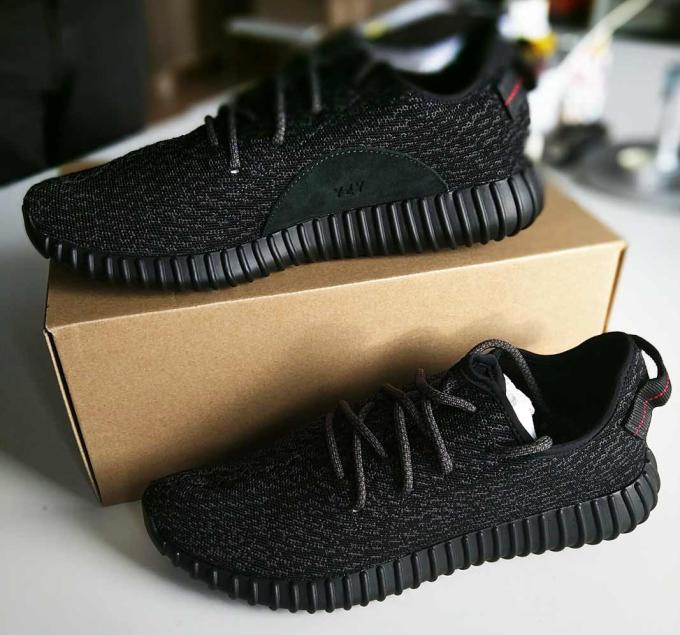 For starters, Klekt notes that the pattern of the Primeknit upper on a real pair flows with the shape of the silhouette, resulting in a "sideways wavelike" print.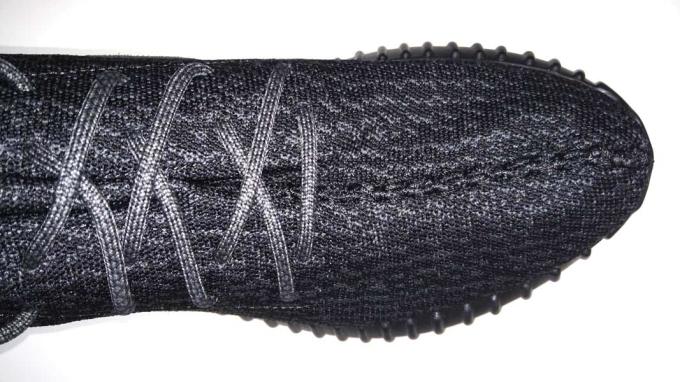 From a top down view, the seam up the middle should actually go all the way under the tip of the outsole, something you should physically be able to feel with your finger. It's also worth mentioning that the pattern should be asymmetrical on each shoe, meaning the right half of one shoe should match up with the right half of the other, and likewise for the left segments.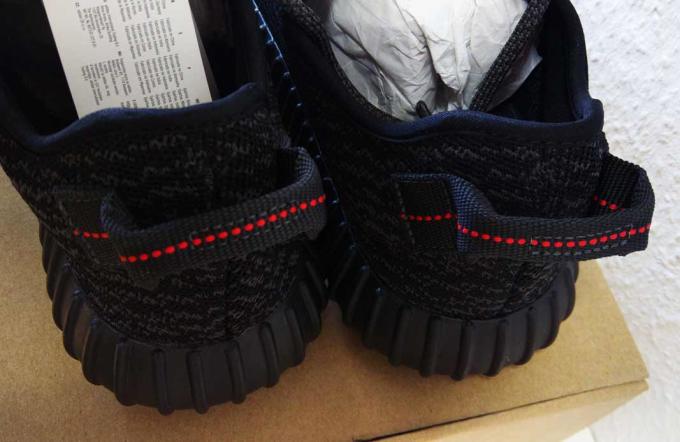 At the heel, the sewed square portions at each side should show five hits of red threading. Meanwhile, the rectangle in the middle should include nine red hits. The spacing between the heel pull and collar should be right around one centimeter, but this may vary from size to size.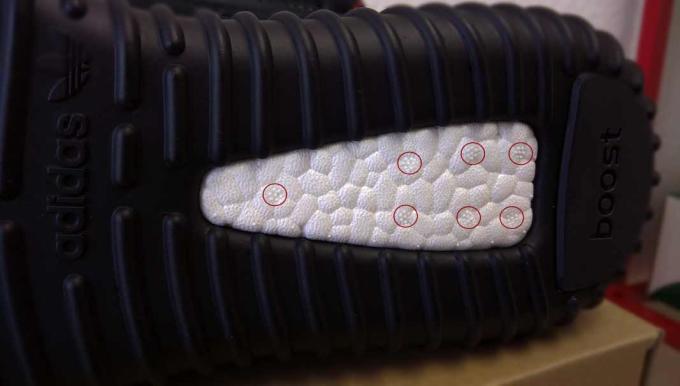 One of the biggest giveaways can be found on the outsole's exposed Boost segment. It should include seven dotted circles, which Klekt has called "flower-like embossings." The Boost pattern should also be textured and irregular—if both shoes are identical, you've got fakes.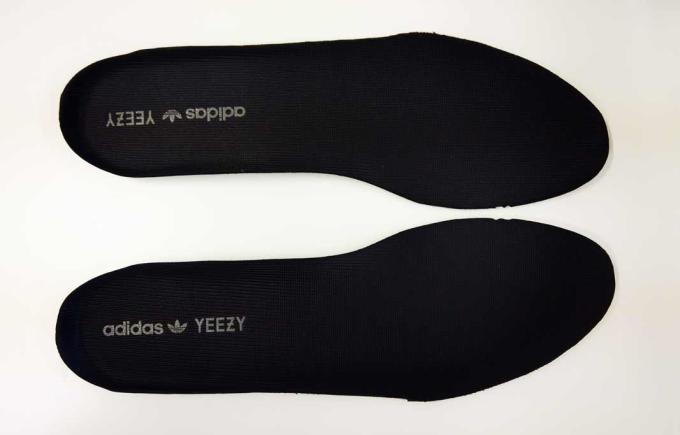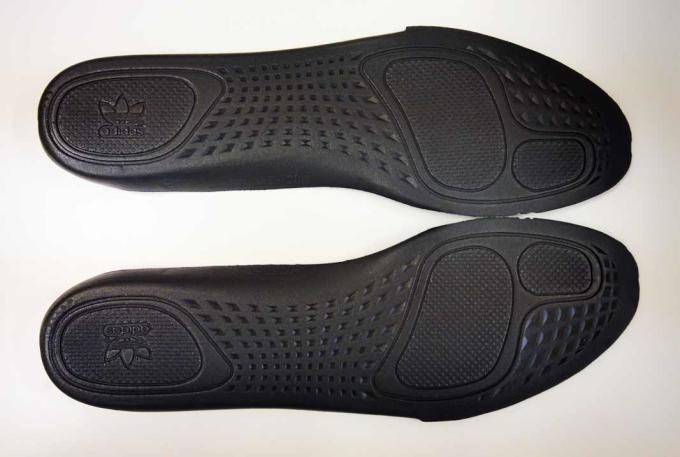 The insoles have flipped graphics on each side; adidas Yeezy on the top, and the adidas Trefoil logo on the bottom.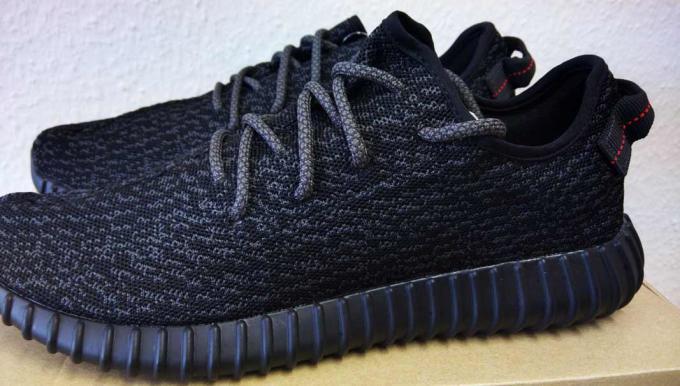 The two-toned rope laces should be slightly lighter in color than the rest of the sneaker. A closer look should also reveal stitching for reinforcement around the lace area.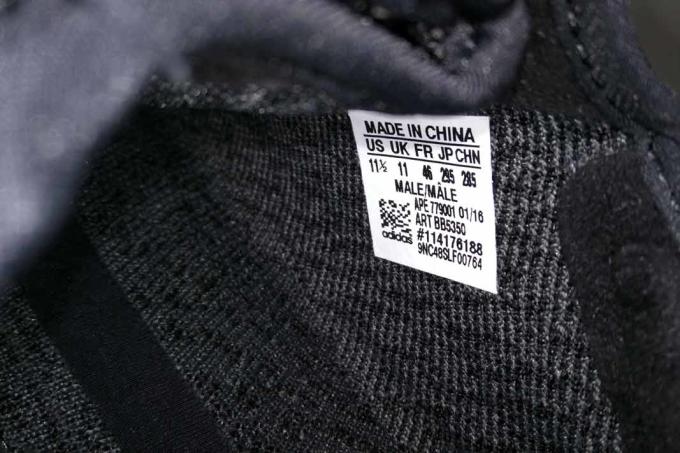 Finally, Klekt says that the inner tag should be smooth and clean with little to no imperfections.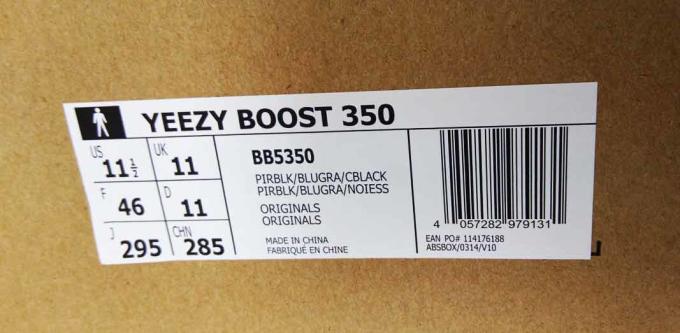 Here's a look at the box tag for further confirmation. Follow these steps carefully to ensure you cop a real pair.