The "Pirate Black" Yeezy Boost 350s are finally back, but the online release hasn't gone quite as smoothly as some sneakerheads had hoped. 
Judging by the reactions on Twitter, the majority of attempts to cop the Yeezys on adidas.com have resulted in error messages, declined payments, and all the other frustrations that come with a hyped up release like this. Here's what people are saying.
There were some 'heads who took their attempts to extreme levels.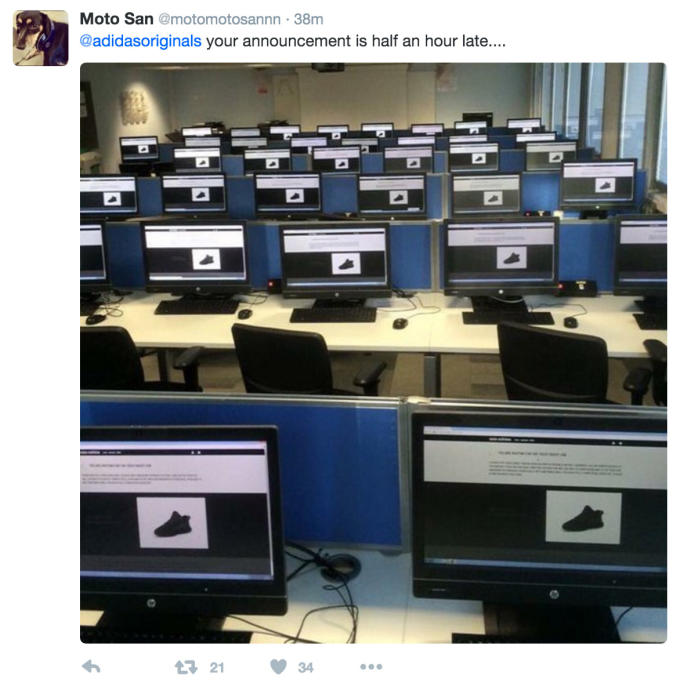 Some people had a bad feeling about the release from the jump.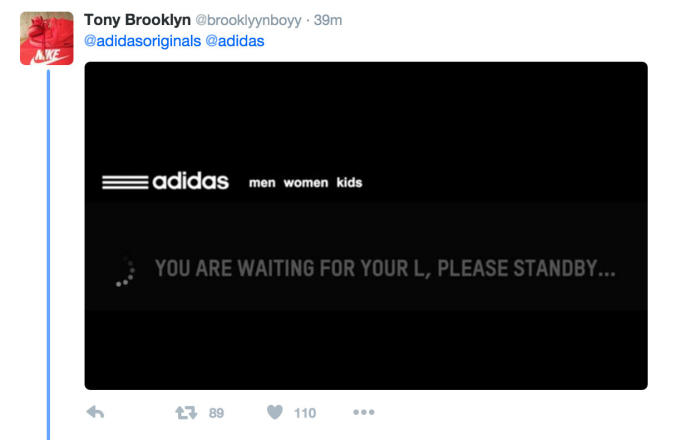 We couldn't have said it much better than she did.

It seemed like no matter how well-prepared sneakerheads were, the Ls kept rolling in.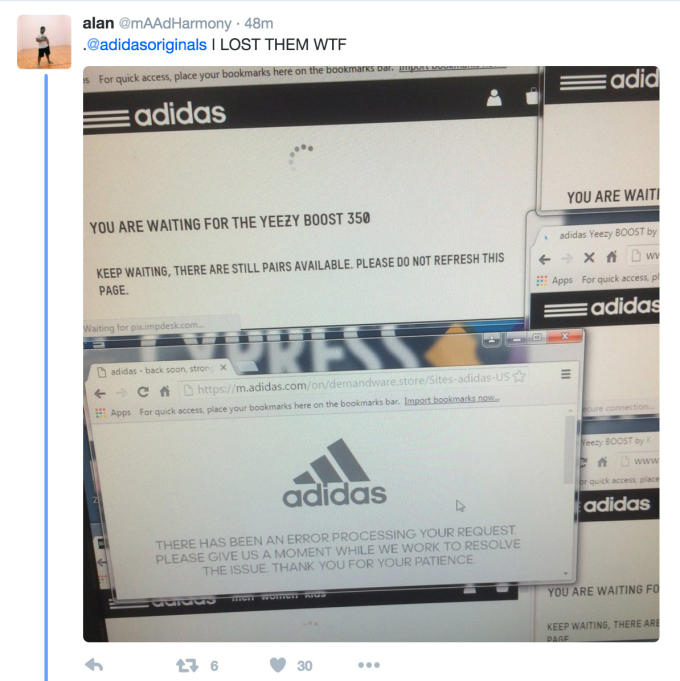 The L of Pablo?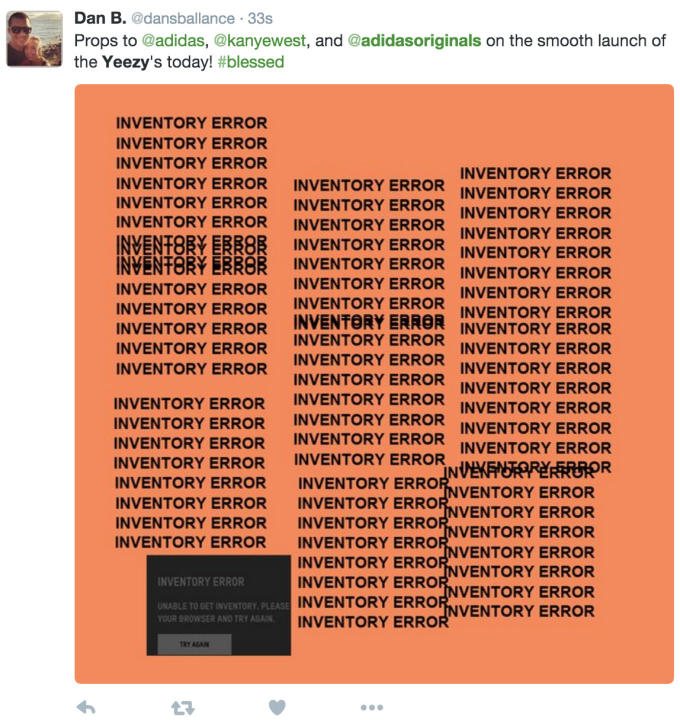 Ridin' spinners, it don't stop.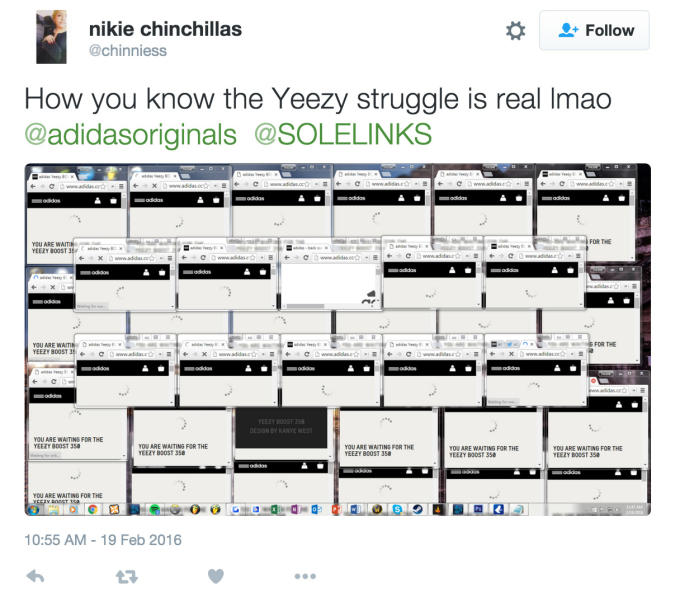 Misery loves company, especially when striking out on Yeezys.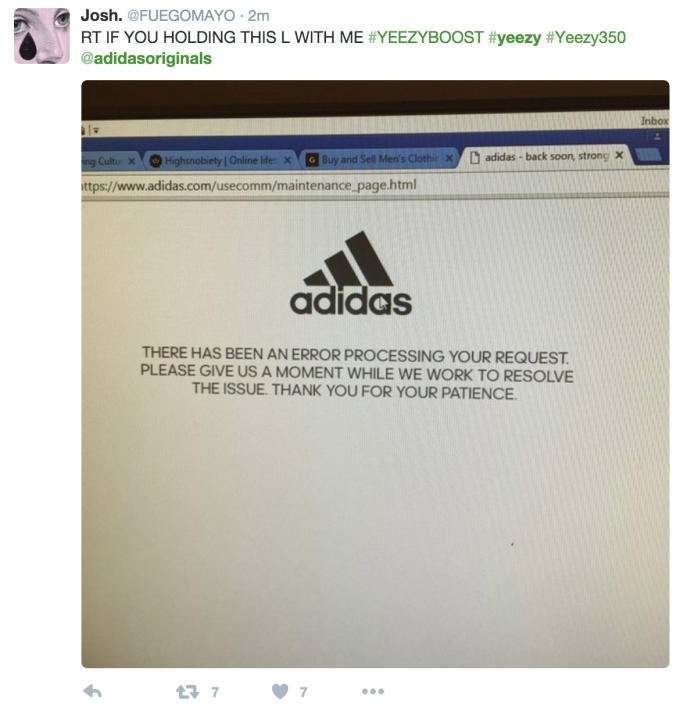 Of course, there's also always that one sneakerhead who seems to have all the luck.