Earlier this week, we covered the story of USA Track and Field member Nick Symmonds, whose refusal to wear Nike got him cut from the team. According to Symmonds, Nike's control over USATF borders on corruption, and today we're getting a better idea of how it keeps the competition in check. 
LetsRun reports that Nike's global director of athletics, John Capriotti, threatened to kill the head coach of track club Brooks Beasts, Danny Mackey. It all went down last June 25 on the first night of the USATF Championships, when, according to a police report filed by Mackey, he was "aggressively confronted" by Capriotti.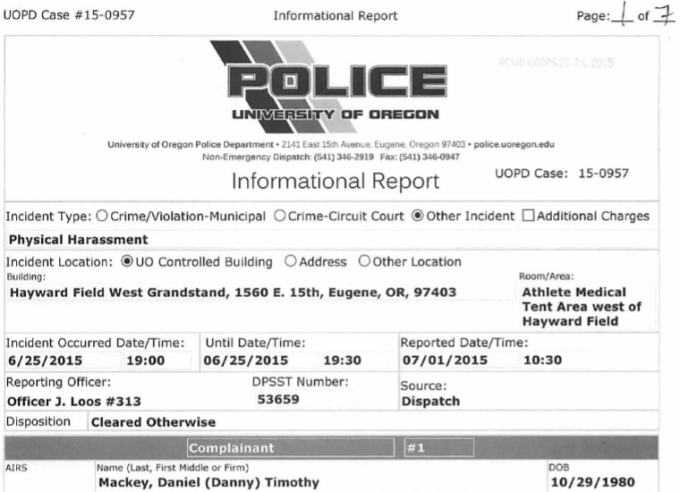 "You know what you fuckin' did. I'm gonna fuckin' kill you," Capriotti allegedly told Mackey while grabbing his arm. Mackey was in shock, and says Capriotti made claims that Mackey had name-dropped him during a meeting involving the much-publicized doping scandal surrounding former Nike Orgeon Project coach Alberto Salazar. 
However, there may be more to it than that. Sources say that during this time, Nike and Brooks were attempting to sign the same female athlete, and that this is what actually sparked Capriotti's rage. 
Although we may never know what truly went down on the night of June 25, it's worth noting that this isn't the first time Capriotti has been accused of these sorts of bully-like tactics.
"I've heard so many accounts of athletes, agents and meet directors getting treated like absolute dogshit. I kind of wish all the agents would band together and say something…but because of the stranglehold he has on people's paychecks, people won't talk," a source told LetsRun.