There is no sport in the world more connected to sneaker culture than basketball. Several of the most iconic silhouettes in sneaker history have come about as a response to the needs of professional basketball players. What's more, whether it's in the pro's or at the collegiate level, that connection is constantly celebrated in the modern game.   
Wearing retros is like you're walking in the past but in the present. — Nate Robinson
In the NBA, we've seen a regular occurrence of eye-turning retros worn in-game. In a January loss to the Phoenix Suns, Toronto Raptors power forward James Johnson brought out a pair of "Varsity Red" Air Jordan XVIIs from 2002. Nick Young, a favorite in the sneakerhead community, showcased the depth of his collection when he played against Detroit this season in a pair of 2001 "Cool Grey" XIs.   
Considering there are many more examples, one has to wonder why NBA players opt to play in retros in the first place. Look through enough sneaker forums and you're sure to find a handful of people who'd rather ball in older kicks than the newer models out there. There's no doubt that today's basketball sneakers are more comfortable to hoop in, but are NBA players actually rocking them for comfort?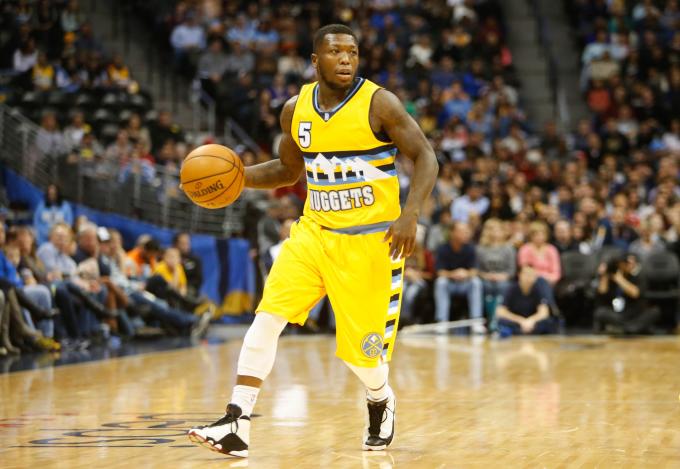 "No, the retros actually aren't that comfortable all the time," says Phoenix Suns small forward P.J. Tucker. Along with being a lockdown defender, Tucker is equally notorious for his footwear on court. The 6'5", 225 lbs swing man used this season to bring out some of the oldest sneakers around. However, Tucker says the Air Jordan III is pretty comfortable. In fact, he used halftime in a January game against the Cavs to swap out his 'Doernbecher' IXs for a pair of retro "Cement" IIIs. That being said, Tucker admits retro Jordans are more probably for stunting than anything else. "A lot of the other [retros] aren't so comfortable, but I'll wear them anyway."
That brings us back to the question of why. Well, it turns out Tucker's reasoning isn't so different from our own: he just loves sneakers. A self described sneakerhead, Tucker has been collecting kicks since he was a kid. Performance and comfort aside, the appeal of retros, at least for Tucker, is in their styling. "As far as styling, some of the retros are still the hottest shoes on the market to this day," he said, adding that retros represent a developed style that, "some of the newer shoes will never have."
Fellow sneakerhead Nate Robinson of the L.A. Clippers echoes the same sentiment, adding that retros "have an energy to them. It's more about the soul of the shoe." Robinson also sees these reissues as a direct link to the '80s and '90s, the era he believes basketball was at its pinnacle. "Wearing retros is like you're walking in the past but in the present."
Concerning the more recent past, some of Robinson's favorite sneakers have been brought out during his best games. In the first round of the 2013 playoffs, the springy guard scored 34 points for the Bulls en route to a triple overtime win against the Nets. He'd started that game off in a pair of Air Jordan VII retros. After a lackluster first half, Robinson switched over to the "Playoff" XIIIs. He then proceeded to rattle off 29 points in the fourth quarter and overtime periods. It's worth mentioning that, according to Robinson, those XIIIs were "super comfortable" to play in. Perhaps most important to Robinson, though, is the excitement he gets when he puts them on his feet. "I feel like a beast when I rock them."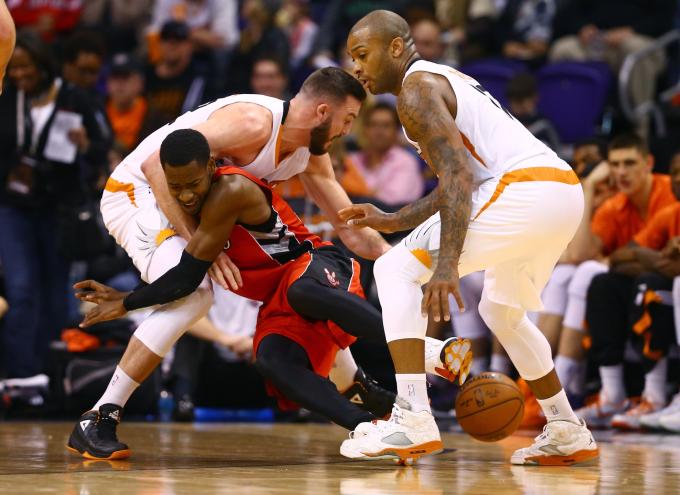 Where Robinson's most memorable on-court retro moment involves a performance, Tucker's stands out in a different way. Earlier this season, in a November game against Toronto, he unveiled the rarely seen Fred Jones PE of the Jordan VIII. "People went crazy over that colorway," Tucker admitted. "You don't see the black with the orange very often." He also wore it as a tribute to a guy he considers one of his greatest mentors. " [Jones] is my big bro, my vet, one of the guys that showed me how to be a NBA player." Soon after, Tucker brought out a rare Shawn Marion PE of the Jordan V in a home game against the same Raptors.
Part of Tucker's massive collection also involves a tribute to another NBA great. "Derek Anderson is one of my favorite players," he says. "I've been collecting Derek Anderson PEs for years, since I was in college. I probably have more of his shoes than anybody." Tucker planned on playing in Derek Anderson exclusives this season and when someone posted a photo of one of his pairs on Instagram, Anderson took notice and responded to Tucker's tribute. "We ended up getting in contact. He was one of my favorite players. So, it was kind of cool that the shoe ended up connecting us together."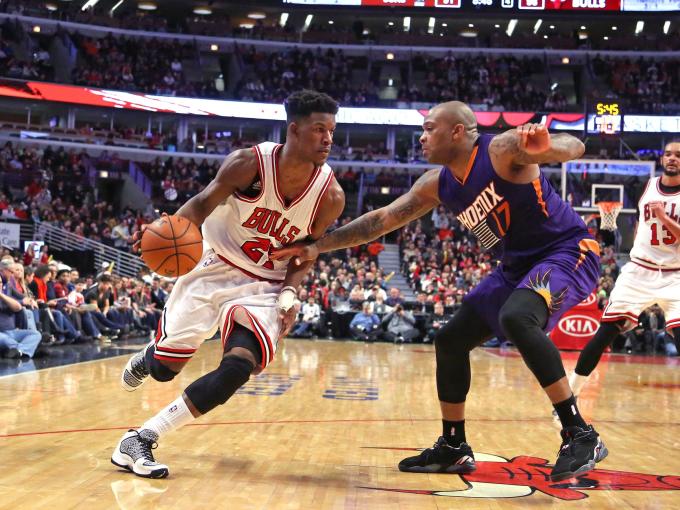 At the end of the day, profession withstanding, these guys are still sneakerheads. In that sense, we can understand why a pro basketball player would compete in technologically outdated sneakers. In its extended connection with sneaker culture, basketball has witnessed a growing infatuation with personalization.
Whether they're wearing oldschool gems as an ode to the past or sporting O.G.s in OT, players just want to look down at their sneakers and feel good about what's on their feet.
As Tucker puts it, "if your feet are right, you'll play right."
Mohamed Abdihakim is a contributor for Complex. You can follow him on Twitter here.