In most countries with some sort of British heritage, the day after Christmas is referred to as "Boxing Day," and it typically yields big sales. Australia's Sneakerboy, a shop known for its deep discounts on luxury sneakers, is one of the retailers that participates in this tradition. And its sale right now is well worth checking out.
Sneakerboy currently has its stock of sneakers from Saint Laurent Paris, Maison Martin Margiela, Lanvin, and Raf Simons (including the designer's adidas collaboration) currently below retail.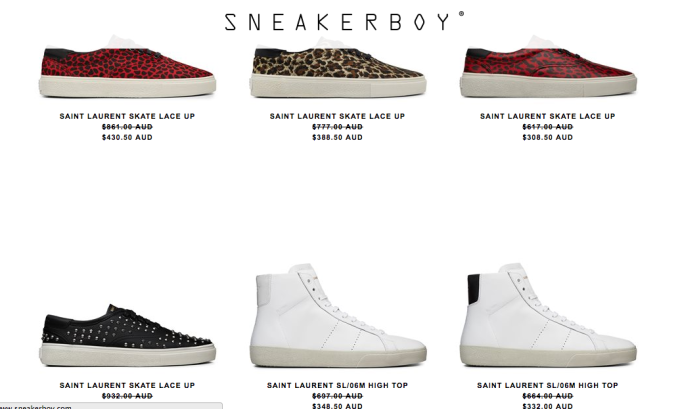 For those who have never jumped at a pair of footwear with a high sticker price, this is the right time. Prepare with caution, though: There is a lot of stuff available that's gaudy and over-the-top. But there are also sneakers that are exactly what people look for from high-end labels: quality and timeless design.
To see what's marked down, check out the sale here.