With the holidays approaching, Nike is scheduled to continue their popular Tight of the Moment series with a look that sneakerheads everywhere will appreciate.
Drawing inspiration from the Jordan 6, the latest Tight of the Moment comes in a solid red with design elements from the iconic shoe printed in black from waist to ankle, including the iconic Jumpman logo. The Nike Pro Tights offer athletes an innovative design, feel and performance, and for the first time ever bring the aesthetics of one of the most iconic Jordan silhouettes in history. Details are still surfacing, but expect these to release Black Friday as a match to the upcoming black and infrared Jordan 6's.
Check out a the Jordan 6 inspired Tight of the Moment below, and stay tuned for official release date and pricing information.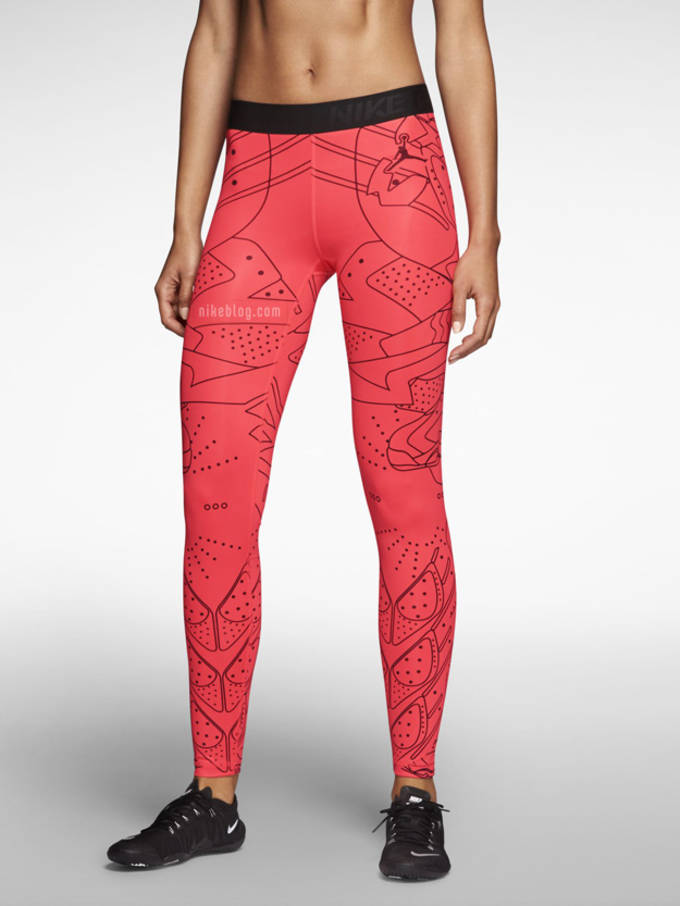 [NikeBlog]
RELATED: Nike Teams Up with Artist Yuko Kanatani for a Limited Edition Tight
RELATED: Every Nike Tight of the Moment and The '90s TV Characters That Should Have Worn Them