There's no bigger stage in the NBA then playing in the bright lights of Madison Square Garden. For years, players have used the mecca of basketball to showcase their skills to the world, and we've seen some of the greatest individual performances in the game happen in New York. The latest KD 7 pays homage to Durant's love of New York by hitting it with another lightning inspired themed.
The Empire State Building located on 5th Ave. of 34th St. in Midtown has seen it's fair share of lightning strikes. We've all seen the iconic photos of the natural phenomena in a backdrop sky colored in purple and bright red. Nike drew inspiration from those classic images and came up with the KD 7 "Lightning 534", which Durant will lace up when the Thunder come to New York in January. Fortunately for us, you won't have to wait until January to scoop up one of the most unique KD 7's we've seen so far.
Check out detailed images of the KD 7 "Lightning 534" below and scoop up a pair when they drop at the Nike Store and other select retailers beginning November 25.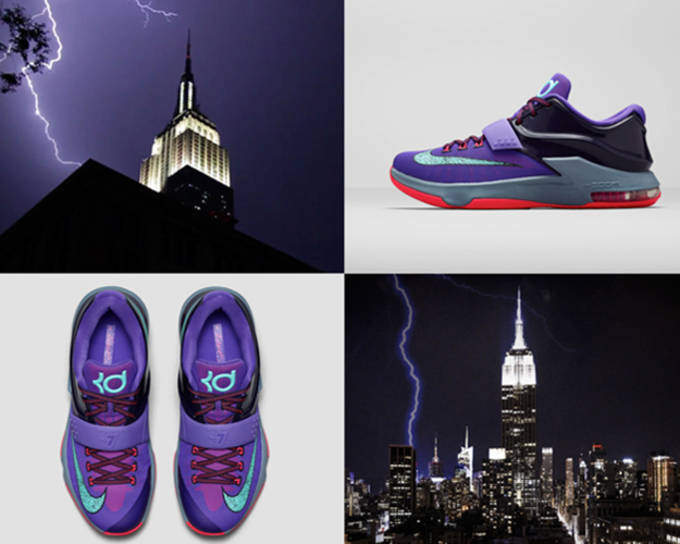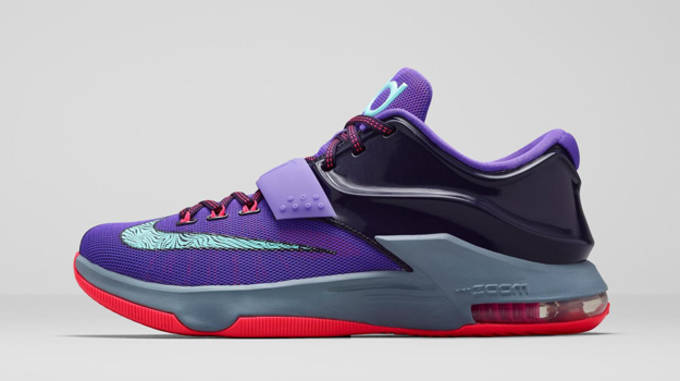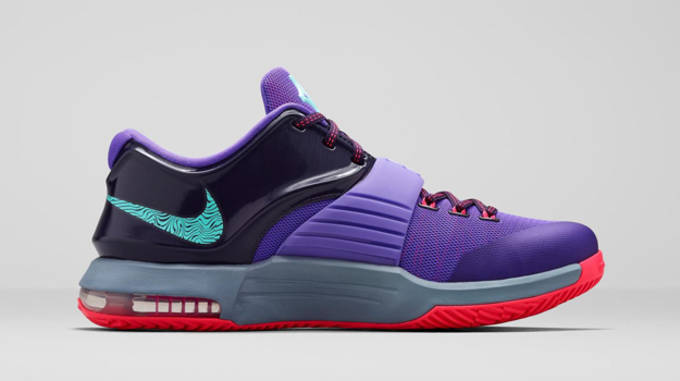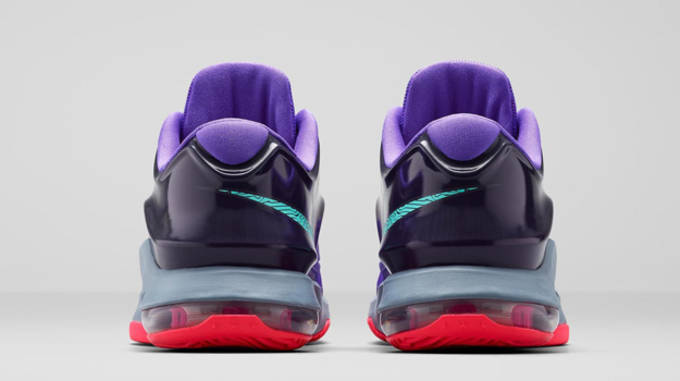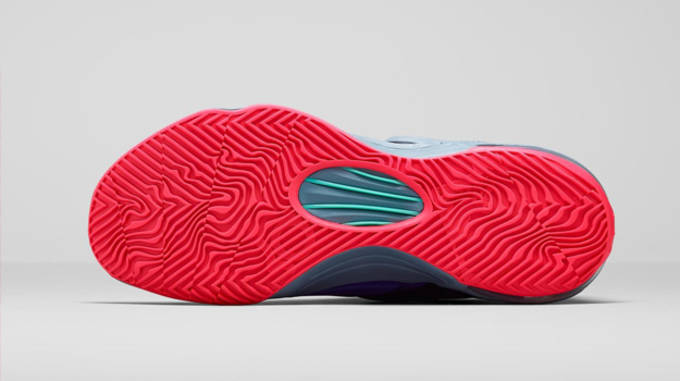 [Nike]
RELATED: Is the Nike KD7 Premium Worth the Price Increase?
RELATED: Here's Your First Look at the Annual Nike KD7 "BHM"