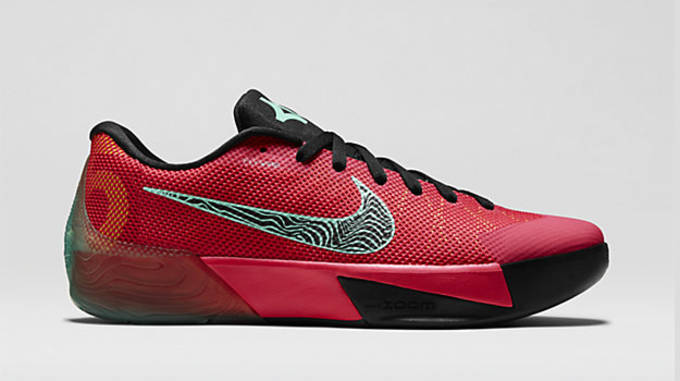 No. 10 - KD Trey 5 II
Key tech: Zoom Air
Players who wear it: None
Best position: Guards and small forwards
The Nike KD Trey 5 II isn't a game changer, but it's a highly durable and responsive option for ballers who like the freedom of a low ankle cut. This Durant takedown model features supportive Flawier and an XDR outsole that will be able to take a beating on both the hardwood and the concrete.
$110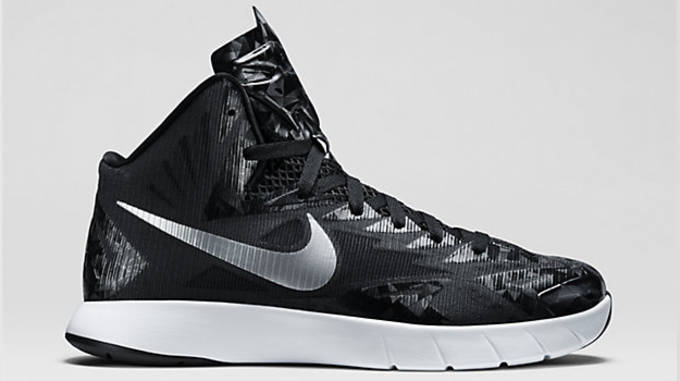 No. 9 - Lunar Hyperquickness
Key tech: Lunarlon
Players who wear it: Trevor Ariza
Best position: Shooting guards and small forwards
This Lunar upgrade to the Hyperquickness was a welcome change, blending a breathable Hyperfuse upper with the spongy responsivness of Lunarlon. They've yet to become popular amongst NBA players, but we'd be surprised if we didn't see a few guys rock them before the season's over.
$110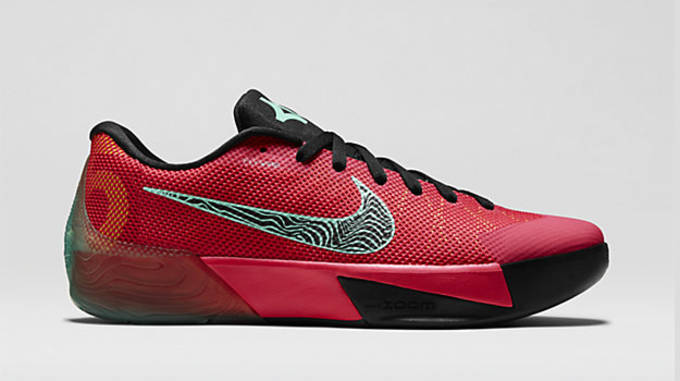 No. 8 - Zoom Run the One
Key tech: Zoom Air
Players who wear it: James Harden, Jameer Nelson, Gordon Hayward, Paul Millsap
Best position: Guards
What was once believed to be a James Harden signature model is actually one of the speediest choices around for smaller players, the Zoom Run the One. Whether you're a one or two guard, you'll be able to take advantage of the on-your-toes feel of Zoom Air and the supportive Flywire cables that make up this model.
$80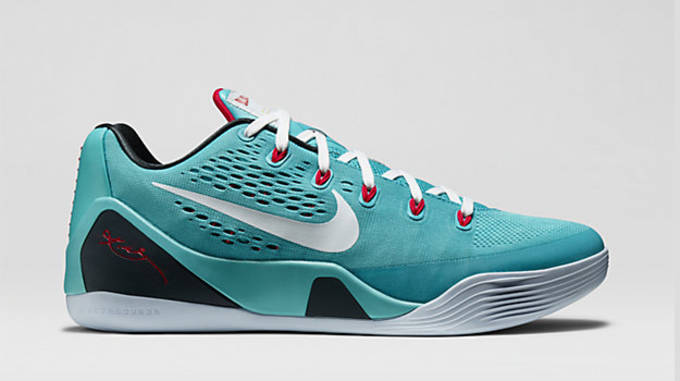 No. 7 - Kobe 9
Key tech: Lunarlon
Players who wear it: Nick Young, Trey Burke, Shannon Brown
Best position: Guards
If you're not fond of the unusually high cut of the Kobe 9 Elite, the engineered mesh based low top is a great alternative. It's decked out with a drop-in Lunarlon sock liner for bouncy underfoot cushioning, while Flywire cables keep the Engineered Mesh upper supported and locked down.
$160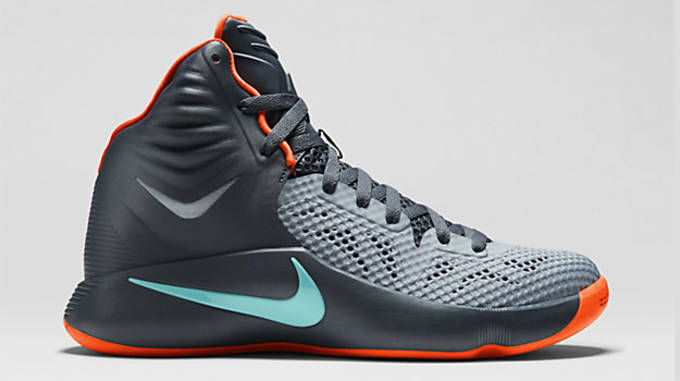 No. 6 - Hyperfuse 2014
Key tech: Hyperfuse
Players who wear it: DeMarcus Cousins, Rudy Gay, Deron Williams
Best position: Forwards and centers
Big men will benefit from the supportive and cushioned feel of the Hyperfuse 2014. It's been tweaked with a new construction for even more breathability and support, while a molded heel collar adds serious lockdown. Meanwhile, Zoom Air cushioning is great for big men who can get busy inside and outside of the paint.
$125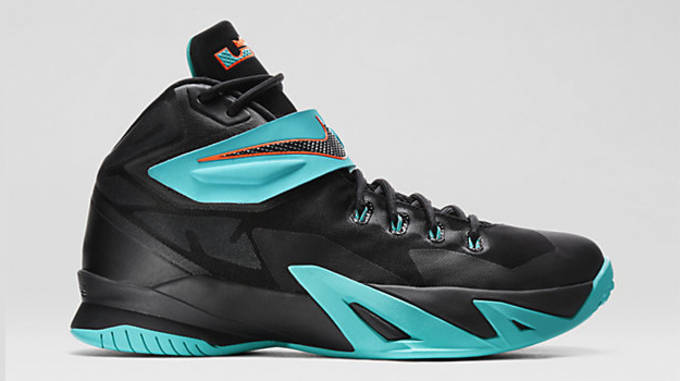 No. 5 - Zoom LeBron Soldier VIII
Key tech: Hyperfuse
Players who wear it: LeBron James, Elena Delle Donna
Best position: Forwards
The Zoom Soldier is technically a takedown model, but you'd be foolish to dismiss it. Last year, King James spent the majority of the season in the Zoom Soldier VII, and this year's upgrade is better than ever with improved durability and flexibility.
$130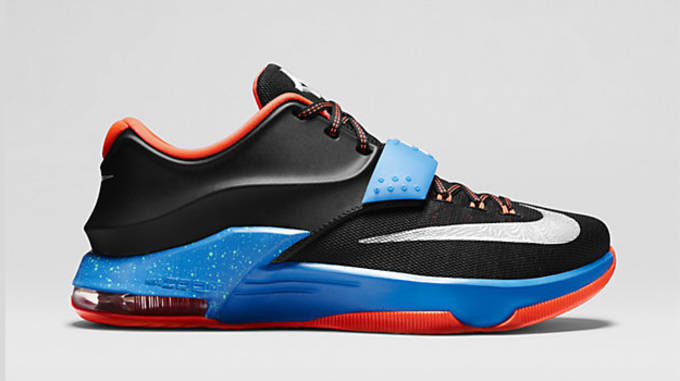 No. 4 - KD7
Key tech: Zoom Air
Players who wear it: Kevin Durant, Jarrett Jack, Mizra Teletovic
Best position: Guards and small forwards
The KD7 features the return of a supportive midfoot strap, last seen on the KD4 in 2011. It's also equipped with visible Zoom Air cushioning, opponents will literally be able to see the tensiles compressing as you cut and slash past them.
$150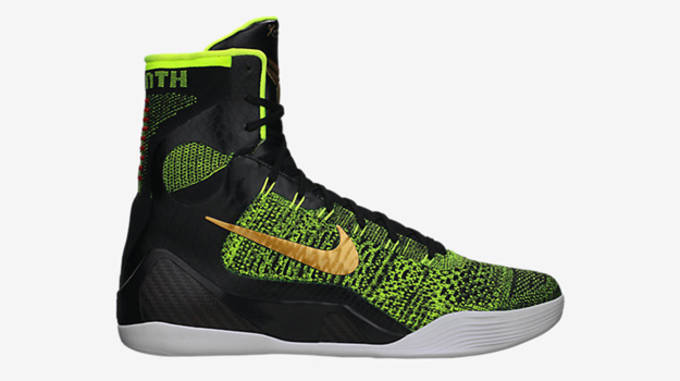 No. 3 - Kobe 9 Elite
Key tech: Flywire
Players who wear it: Kobe Bryant
Best position: Guards and forwards
Kobe's latest sig was incredibly popular with players upon its release late last season, but since then its buzz seems to have cooled off, and Bryant himself is the main one rocking them lately. This model is futuristic in both form and function, with springy Lunarlon cushioning and a knitted Flywire upper as its driving tech.
$225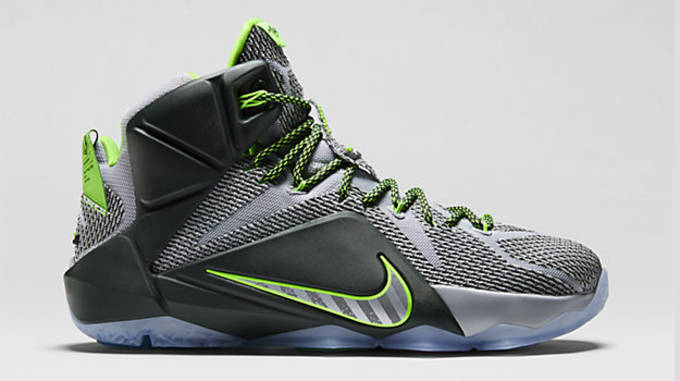 No. 2 - LeBron 12
Key tech: Megafuse
Players who wear it: LeBron James
Best position: Forwards
After some hiccups with last season's model, everything seems to be a go with King James and the his latest signature shoe. The LeBron 12 is loaded with the brand's latest and greatest technologies, including a Megafuse upper for lockdown and durability and all new hexagonal Zoom Air cushioning. The addition of Hyperposite wings around the sides make this the Swoosh's most equipped model available today.
$200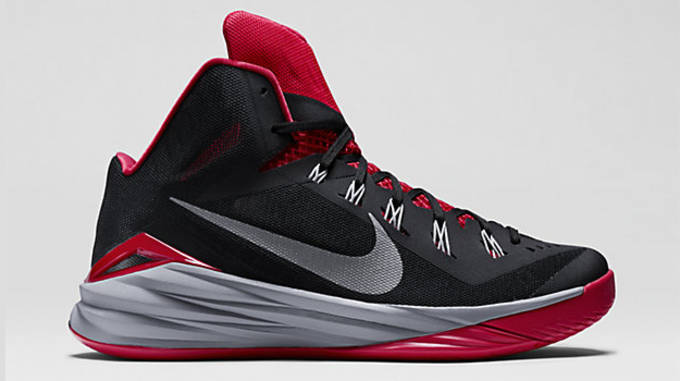 No. 1 - Hyperdunk 2014
Key tech: Hyperfuse
Players who wear it: Kyrie Irving, J.R. Smith, Kevin Love
Best position: Any
So, if the LeBron 12 is the most technically advanced sneaker Nike has to offer, why is the Hyperdunk 2014 number one? That's simple. The Hyperdunk 2014 is the perfect everyman's shoe, with just the right amount of support, cushioning, and traction for ballers of all sizes and skill levels. Why pay for tech you may not necessarily need? The Hyperdunk 2014 sticks with the essentials and nothing more, and that's why it's our top pick.
$140
RELATED: Ranking the #VeryRare Colorways of Nike Flyknits
RELATED: The Best Nike Running Shoes Today