MJ should be happy with his Lance Stephenson signing if he keeps making plays like this.
The Charlotte Hornets made their return NBA action last night armed with a new (old) name, fresh uniforms, and a couple new faces. Possibly the biggest name the Hornets and Michael Jordan managed to lock up was Lance Stephenson, who decided to pay homage to his airness by dropping the first poster of the NBA season. Laced up in the And 1 Xcelerate Low, Lance drove the lane and dropped the hammer on Milwaukee Bucks forward Larry Sanders. Along with Kemba Walker, and Al Jefferson, Lance and the rest of the Hornets are poised to make a major push in the Eastern Conference, and high-flying plays like this will certainly fuel the fire in Charlotte.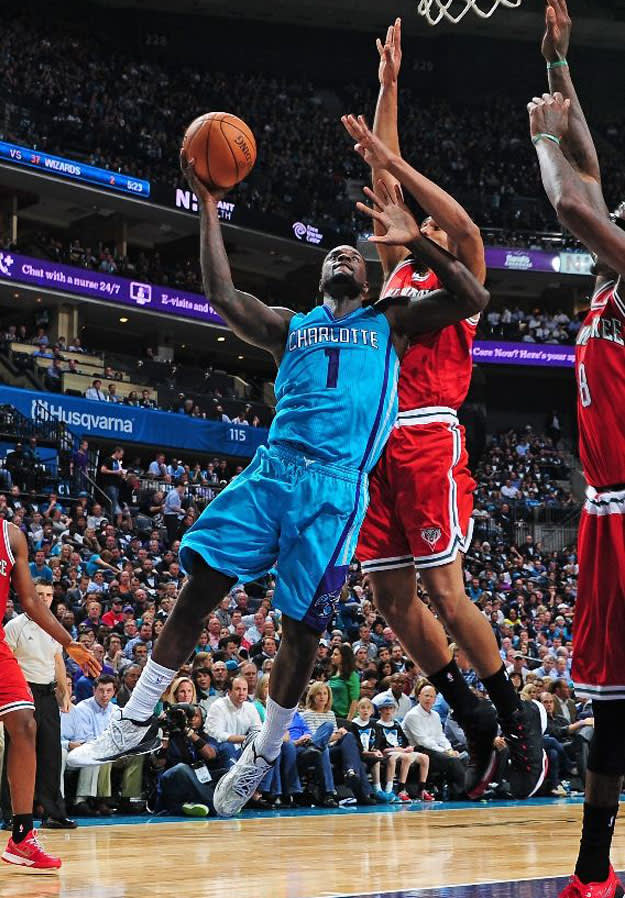 [NBA]
RELATED: 10 NBA Players and the Sneakers They Won't Stop Wearing
RELATED: Can the Born Ready Crew Bring AND1 Back to Prominence?