Japan's Mita Sneakers is teaming up with New Balance on a tennis-themed sneaker collaboration using the 580 model.
Taking to its Instagram, Mita previewed the project, dubbed "The Battle of Surfaces," by sharing a photo of the sneaker on three types of tennis court surfaces—grass, clay, and hardcourt. The 580 runner is decked out in a tennis ball yellow upper with white accents taking over its tongue and interior lining.
No official word yet on a release date, but let's hope Mita doesn't keep us waiting too long because this tennis-themed sneaker is definitely love at first sight.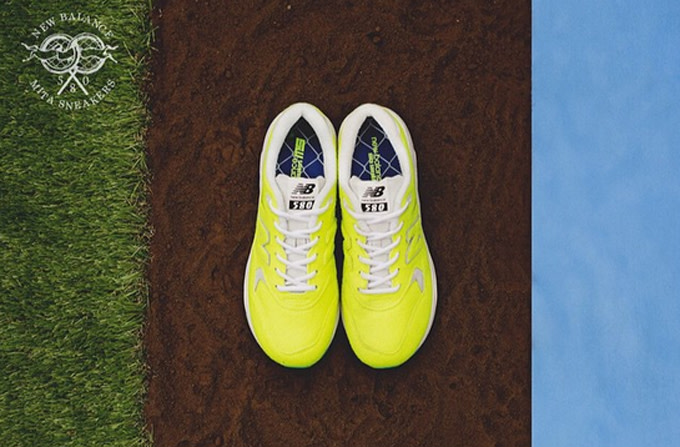 [via Mita Sneakers]