Another day, another solid workout for Koko.
Just yesterday, celebrity fitness trainer, Gunnar Peterson, gave up the inside tips and secrets that go into Khloe Kardashian's workout program, and once again she's back on Instagram flaunting her stuff at the gym. Giving her best health goth look, Khloe was burning the midnight oil as she up was until 4am putting in her work at the gym in an all blacked out yoga outfit, with the caption "Jet lag will kick my ass later LOL worked out at 4am because I couldn't sleep".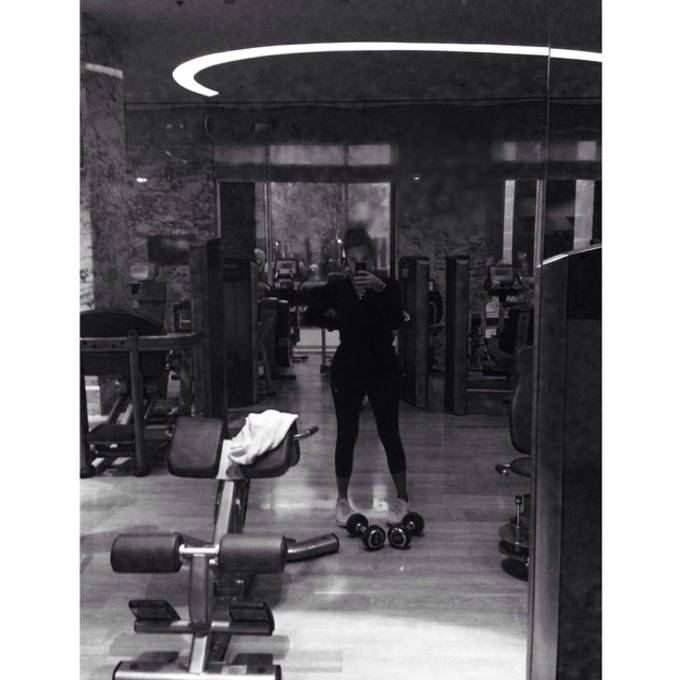 Many brands are now turning towards celebrities to head up their womens campaigns including Gisele Bundchen for Under Armour, and Karlie Kloss for Nike, which could mean Khloe could be next. Hopefully the Kardashians learned from their last fitness endeavour, which turned sour once Sketcher's Shape Up's were sued for false advertising claims. Could you see Khloe as the face of a major fitness campaign? Either way, keep putting that work in the gym Koko.
RELATED: Khloe Kardashian Put in More Gym Time Than You Did This Week
RELATED: Khloe Kardashian Explains Why She's Been Hitting the Gym So Much Lately