RELATED: 10 Insanely Easy Fitness Hacks Every Guy Should Know
RELATED: 10 Fitness Tips Every College Freshman Should Know
[caption id="attachment_222446" align="alignnone" width="625"]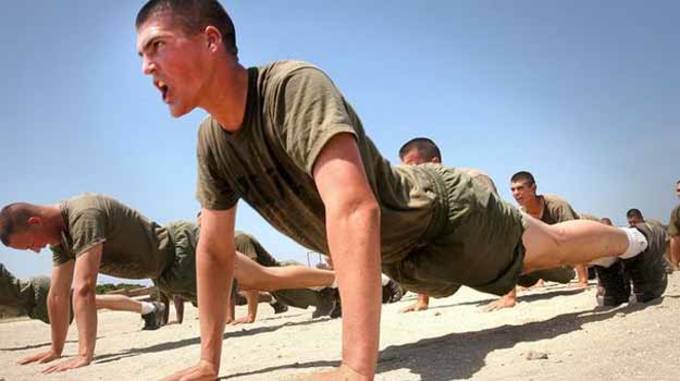 Image via E-How
Bodyweight Exercises are Key
Eliminates the excuse: "I don't have the right equipment."
Perfect for the lazy man who: hates spending money.
Often, the laziness people profess when it comes to working out is about getting to the gym more than it is actually working out. Even the most devout fitness nuts among us can't stand getting in the car and driving to the gym only to wade through the crowds to wait for the bench. Instead of trying to piece together a set of free weights at yard sales or buying a half-assed all-around machine, rely on body weight exercises. Pushups, crunches, and even squats are proven, effective body weight exercises. If you're feeling an extra burst of energy, install a pull-up bar to give you a little more versatility when you're working out weight-free.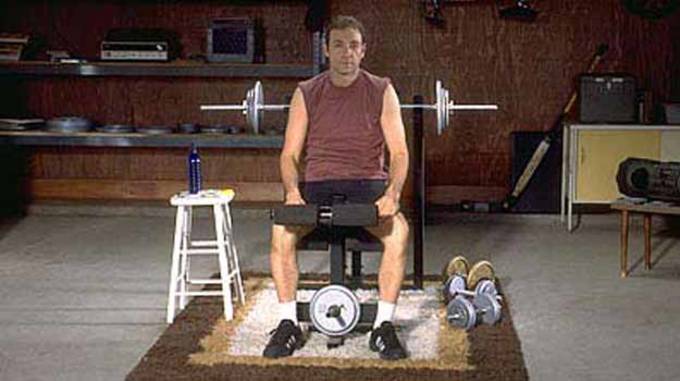 Bench in the Basement

Eliminates the excuse: "It's so hard to get to the gym."
Perfect for the lazy man who: actually has a basement or garage.
If body weight exercises aren't your speed, if you know that trying to workout in your living room will just end with you napping on the floor, there are other options. If you're a man that wants to travel as little as possible for your fitness fix, it might be time to make an investment. Growing up, you always saw benches and weight machines in basements and garages. With the continued rise of gym memberships, you see exercise equipment collecting domestic dust less and less. This is good news for the lazy man who wants to do a little weight lifting. Craigslist and Ebay are filled with the abandoned fitness dreams of many consumers. Sets of free weights, exercise machines, and benches are available at deep discounts for those who are willing to travel to pick up the abandoned gear. Be careful before you buy used gym gear, and know that you probably won't get anything near the workout your would if you just drove over to the gym, but if you are truly that lazy, putting workout gear a few steps away might be the piece of motivation you need.
Find An Activity You Enjoy

Eliminates the excuse: "Working out is so boring."
Perfect for the lazy man who: hates the treadmill.
Many people who think they are too lazy for the gym are just too bored. Even the most steadfast couch potato among us probably has some kind of fitness activity that they can enjoy. If you lack the motivation to partake in any kind of exercise outside of fingers running over the remote, your problem might be with the workouts and not with your motivation. No one really enjoys running five miles, especially if they're a long way from cross-country shape. Boxing, swimming, and team sports are just a few of the things that might motivate you to get over sedentary lifestyle and help you find something that gets your blood pumping that isn't a new episode of Game of Thrones.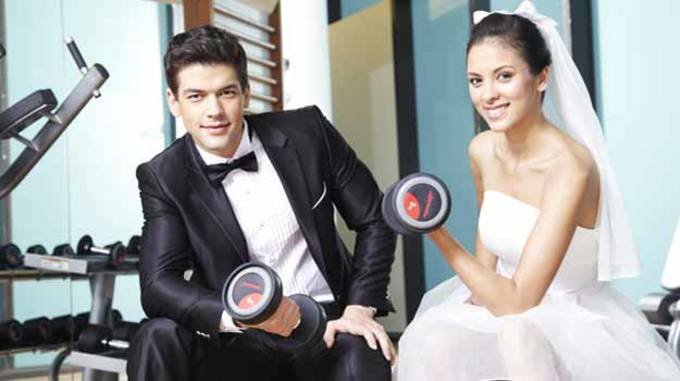 Figure Out Why You Want To Get In Shape
Eliminates the excuse: "I don't feel like going to to the gym."
Perfect for the lazy man who: has no trouble getting ladies.
If you're lazy, odds are you aren't the most concerned with your appearance. It takes effort to dress well. It takes effort to improve your hygiene and grooming. The lazy man tends to fall into one of two camps: either a) they have no trouble getting laid or b) they don't care about getting laid. The desire for female attention is more than enough motivation for most young men to hit the gym. What makes you different? Why are you content to sit on your couch watching yet another World War II program on the History Channel wearing that same XXL Dave Matthews Band T-Shirt you've had since you went to that concert in high school?
We can't give you that answer, but we can give you some motivation to get in shape. Once you hit your late 20s, your focus will be less on getting in a lady's pants and more on controlling the size of your own. People who don't work out die younger and have more health problems as they get older. Don't you want to live to see what kind of television you can waste your time watching fifty years from now? If that doesn't motivate you, think of something that will. If you have no reason to get in shape, it's never going to happen.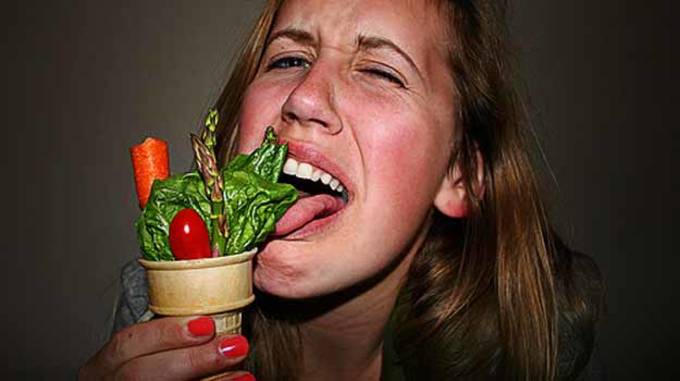 Eat Better
Eliminates the excuse: "I'm going to have to do so much cardio to lose any weight."
Perfect for the lazy man who: thinks melted cheese is a food group.
From Homer Simpson to Peter Griffin, fat and lazy have long gone hand in hand in the American imagination. This doesn't have to be the case. If you don't have the strength to make it to the gym on a regular basis, then it might be a good idea to develop the personal resolve to resist snacking. If you're willing to take laziness to the next level, eating less should fit right in with your commitment to doing next to nothing. Every calorie you take in is another calorie you're going to have to burn on the way to your beach bod. If you're trying to keep it trim with minimal effort, you're going to have to make it as easy on your body as possible.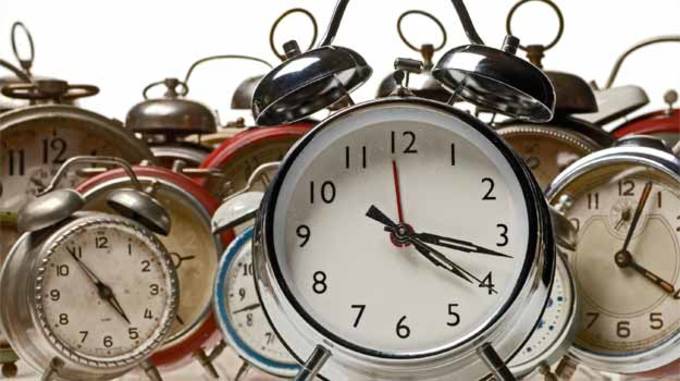 It's All About Timing
Eliminates the excuse: "I don't have time to work out."
Perfect for the lazy man who: works long hours.
Lazy people don't like to deviate from their set course. As your science teacher once put it, "an object at rest is likely to stay at rest." The lazy man's best bet is to get that workout in before he has a chance to rest. The truly lazy man knows that once he hits the couch and those Big Bang Theory re-runs wash over him, numbing him to the world, there is almost no chance that he is going to get up. So, hit the gym when you're already in motion. Even the laziest among us have to go to work, the grocery store, and to our local Game Stop. Keep your gym bag in your car, and while you're on the move, see if you can find a time to stop yourself from becoming an amorphous blog.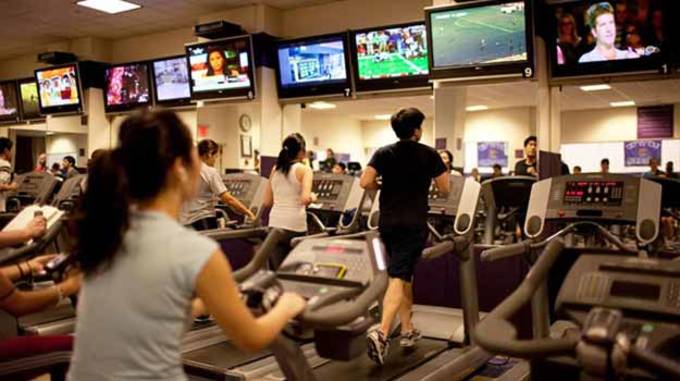 Distract Yourself

Eliminates the excuse: "Working out feels like it takes forever."
Perfect for the lazy man who: can't miss his shows.
When many people say that they are lazy, what they mean is that they are unmotivated. there is a subtle but important distinction at play here. A lazy man has no hope of every getting shape. An unmotivated man just needs the right stimulus. Whatever it is you enjoy most in life, there is a way to incorporate it into your workout. If you like being outside, run in the park. If you like sitting down, there are all kinds of machines for you to plant your ass on. If you like watching television, any major gym in the country has a wall of TVs to distract you as you burn calories. Unless the thing you love most is staying completely still, we promise you there is a way to combine your favorite activity with that workout you loathe so much.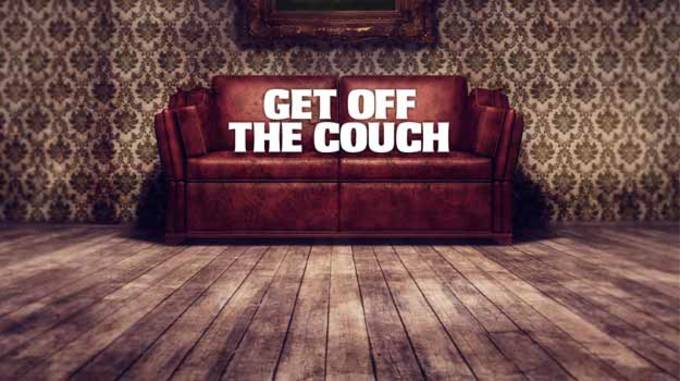 Seek Accountability

Eliminates the excuse: "I need someone to push me to get in shape."
Perfect for the lazy man who: actually has friends.
It is very difficult to be lazy is someone is depending on you. If you promise someone that you'll go to the gym with them, it will be difficult to stay on the couch when you should be hitting the gym. It will be even more difficult for you to skip the gym if they are out front honking their horn. It will be even more difficult to blow them off if they walk into your living room and stand between you and the television until you get your ass off the couch. Be warned: don't seek out accountability unless you really want it. If you're lazy enough, there is always the possibility that you'll remain lazy and piss off a friend who tried to help you turn your back on your lazy ways.
Make It Harder To Be Lazy
Eliminates the excuse: "But my couch and TV are right there."
Perfect for the lazy man who: who is easily tempted by their sofa.
There are people in this country that don't own a television. Believe us, they will tell you at every opportunity. Though these people are often insufferable, they are rarely fat. If being lazy is irresistible to you, take a look at the environment you've set up for yourself. Not every living room needs to be designed around a flat screen television. Not every home needs a massive sofa blocking the path between the front door and the kitchen. Not every apartment needs more gaming modules than an arcade. If you're serious about getting in shape, think about the way you've designed your life. If you've set up a shrine to Lays potato chips and UFC pay-per-views in your living room, maybe it is time to redecorate. It's harder to lounge if your living room is filled with some hard wood chairs and a bookshelf instead of a Lay-Z-Boy and a 72-inch plasma.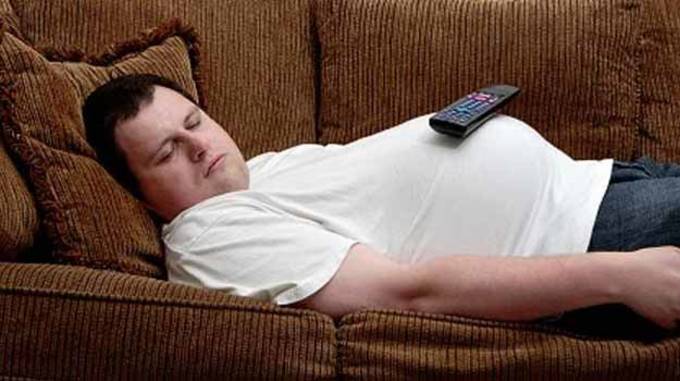 Find the Root of Your Laziness
Eliminates the excuse: "I don't know why, but I just don't feel like it."
Perfect for the lazy man who: has more problems than just laziness.
If you'll allow us, let's get a little psychological for a moment. Why are you lazy? Are you getting enough sleep? Are you unhappy at work? Are you depressed? The glorification of nerd culture has led to the stereotype of the enlightened slacker who is lazy due to some generational existential angst. Go ahead and watch any pre-Jersey Girl Kevin Smith movie and you'll see what we're talking about. The buddha-like couch potato, like the Manic Pixie Dream Girl, is a figment of the nerd-writer imagination. If you are lazy, there is probably a reason for it, and it likely isn't a good one. Sure, you can take all the short cuts listed above to get in shape. You can also put down the controller, get your ass off the couch, look in the mirror, and ask yourself how it all came to this.
RELATED: 10 Insanely Easy Fitness Hacks Every Guy Should Know
RELATED: 10 Fitness Tips Every College Freshman Should Know