Jordan Brand is once again extending their range, this time in the form of a special Air Jordan 3 x Nike Zoom Vapor Tour 9, which Roger Federer will lace up when he hits the court looking to take home his sixth US Open title.
A few weeks back, we explored the potential of Jordan Brand extending their footwear line towards soccer boots, but it looks like the Jumpman has tennis on their sights to start. The shoes feature design cues from both the Air Jordan 3, and Zoom Vapor Tour 9, which were both designed by the iconic Tinker Hatfield. The shoes come with the same basic look and technical features as the Zoom Vapor Tour, but add in the elephant print made iconic by the Jordan 3 on the toe and heel, as well as the classic Nike Air log on the backside, and Federer's RF logo along the midsole line.
Check out Federer at the US Open beginning August 25, and rumor has it that you can pick up the Zoom Vapor x Air Jordan 3 jus one day after the start, August 26, for a suggested retail of $200.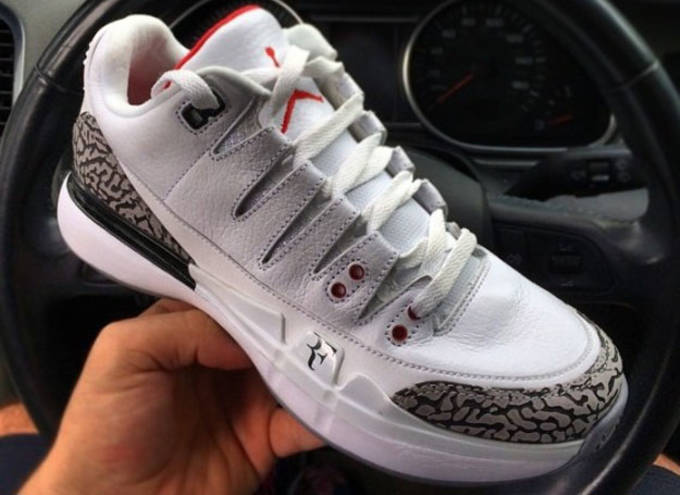 [TSG]
RELATED: Wilson and Roger Federer Debut the Pro Staff RF97 Autograph Racket After Three Years of Development
RELATED: Roger Federer Debuts Nike Zoom Vapor 9 Tour LE at Wimbledon