Wale and Jerry Seinfeld in the same studio might be an unlikely pairing, but it makes perfect sense. Not only does Wale have an upcoming album inspired by the television sitcom Seinfeld titled The Album About Nothing, but the two actually share the same passion for sneakers. That's right. Jerry Seinfeld is a sneakerhead.
Wale recently took to his Instagram to share a photo of him and Jerry in the lab both rocking heat. The D.C. rapper had on the "Black/Red" edition of the Saint Laurent 10H, while the comedian stunted in a pair of Nike Shox. Light work for both men.
It was reported last year that Jerry would be working directly with Wale on his latest album, and it looks like it really is happening.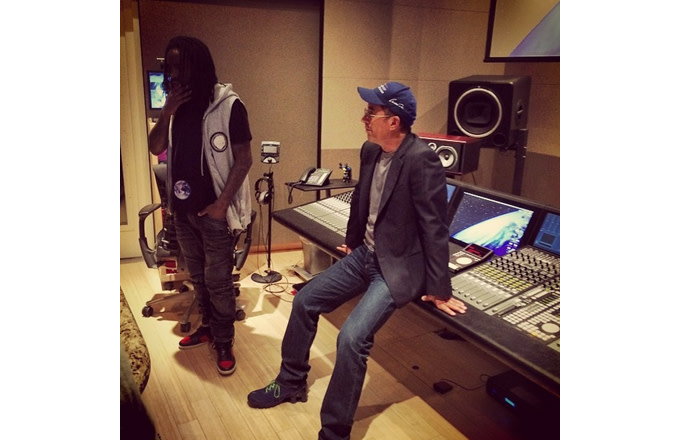 [via Wale]