The 2014 MLB All-Star Game in Minnesota kicks off tonight, with majority of the focus being on Derek Jeter playing in his last All-Star Game of his historic career. A future icon in the making, Mike Trout, just got this special edition of his Nike Lunar Vaport Trout cleats, and unlike other PE's, you can actually grab a pair.
Grabbing inspiration from Trout's fishy last name, Nike did this special cleat up with a rainbow trout theme giving it a unique one of a kind look. The Lunar Vapor Trout Trout comes in a surprisingly stylish look with fish speckled throughout the upper, set against a fading green to yellow color scheme to represent the rainbow trout look. The cleat isn't just a play on Trout's namesake, but also pay's homage to his love of the outdoors and the Minnesota fishing scene.
Fans can scoop up a pair of the Lunar Vapor Trout Trout today from the Nike Store.
$150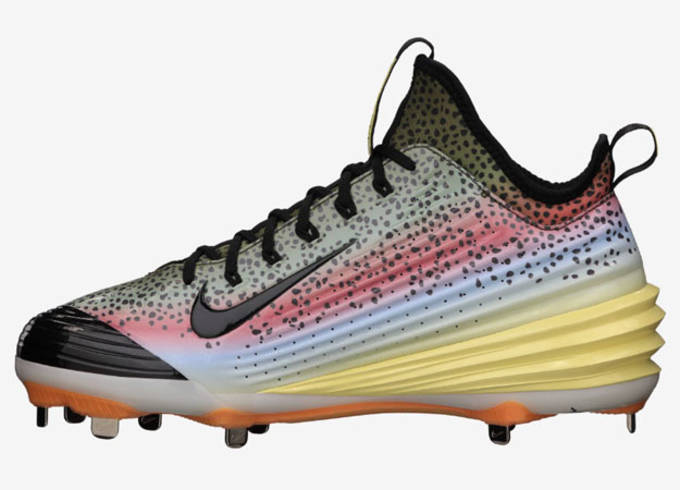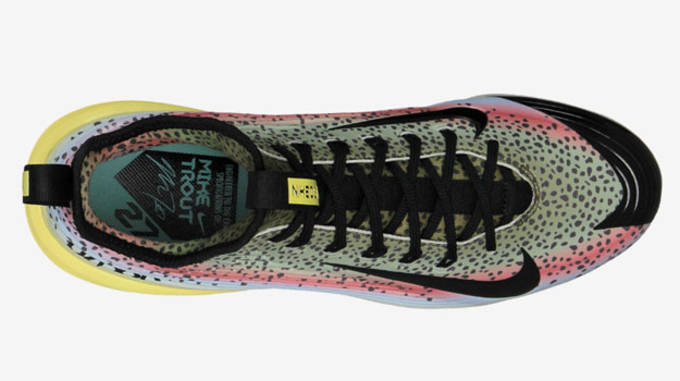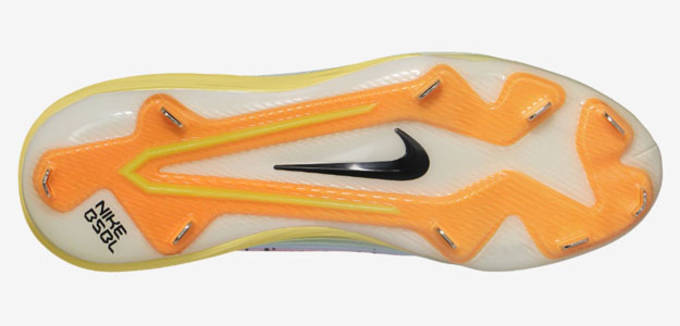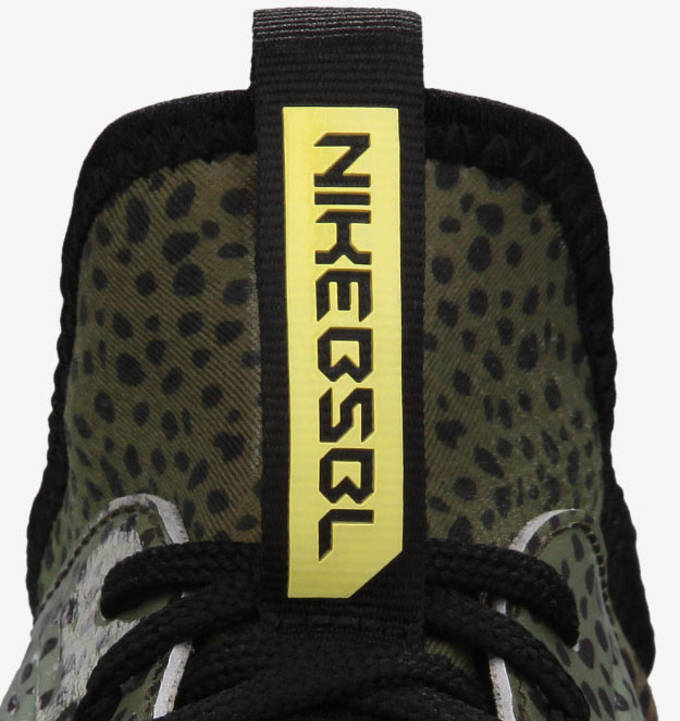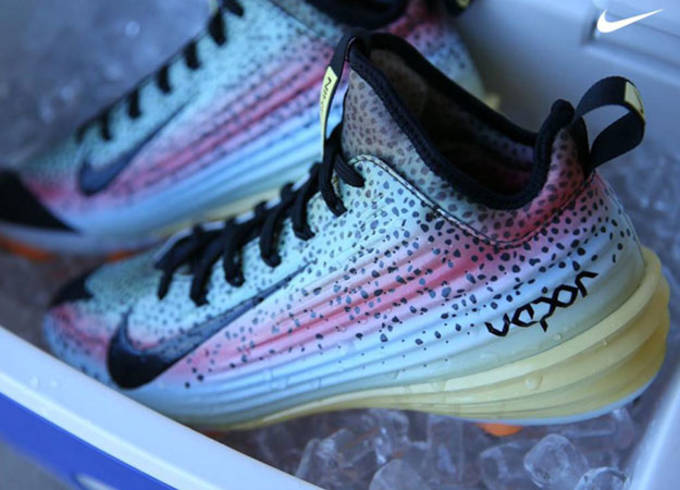 [Nike]
RELATED: The Complete History of Baseball Signature Trainers
RELATED: What the 10 Best MLB Players are Wearing this Season