LeBron James is going to get to the rim whenever he wants. He's just that good. Despite playing against the league's top defense, King James got to the rim again, and again, and again in Miami's 102-90 victory over the Pacers. He finished with 32 points, 10 rebounds, and 5 assists with some nice forays to the rim against Indiana's vaunted defense.
James wore a red and black PE of the Nike Zoom Soldier VII that he's consistently worn a few times in the past few weeks. Will he be returning to the Nike LeBron XI Elite during the NBA Finals?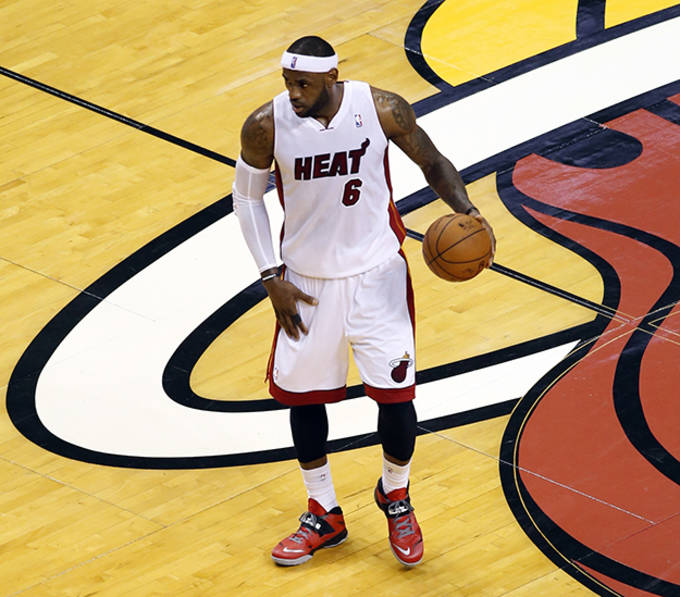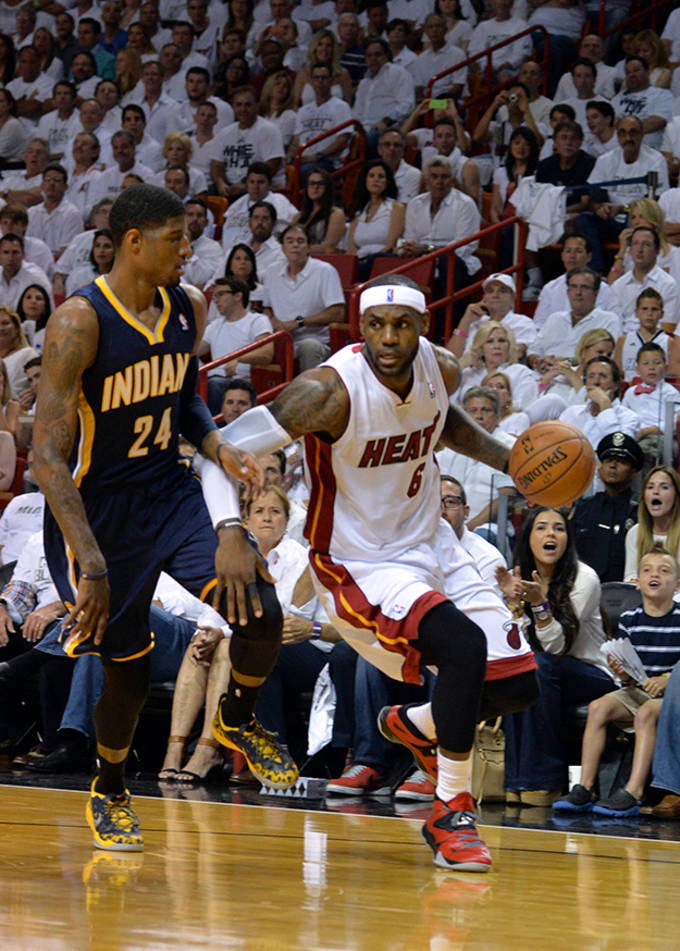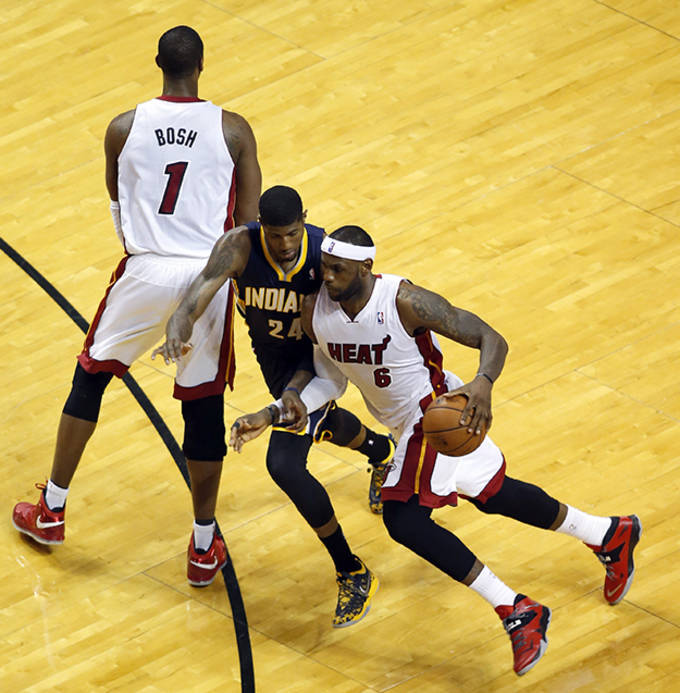 GIF via @_MarcusD_
Rafael Canton is a freelance writer from Queens, NY and contributor to Sneaker Report. Anytime there is a conversation about the NBA, music, or nutella, he can be found in the thick of the discussion. He can be found on Twitter @RafelitoC7.
RELATED: LeBron James Debuts "Team" Nike LeBron XI Elite Against Nets
RELATED: LeBron James Debuts New PE of the Nike Zoom Soldier VII in Beasts from the East Battle