Turn on the lights. Nike just revealed a picture all-black limited edition CTR 360 football boot as they prepare to give it a proper sendoff. After years of popularity across the soccer community, Nike is bidding farewell to the CTR 360 boot in a major way. The all-black CTR 360 is a limited edition, premium version which will be individually numbered and sold directly through Nike.com in a small run.
Design Director for Nike Football, Denis Dekovic said on the boot, "The game has changed and that has led us to new innovations for our players. This means that we won't continue to innovate the CTR 360, but we know this boot has a lot of fans so we wanted to say goodbye with something special."
Dekovic added, "We know that our players love black boots as much as they love to express themselves through color. We loved the idea of turning the lights out on the CTR 360 and thought that an all-black version would be a great way to say goodbye."
Unfortunately, it seems like the CTR 360 will not get any new high-tech updates in the near future, but it had a great run as one of the most popular football boots amongst players for years. Nike football seems to be going in a different direction, with the reveal of the first ever knitted boot, the Magista, but it's only right to send off an iconic boot in the proper way.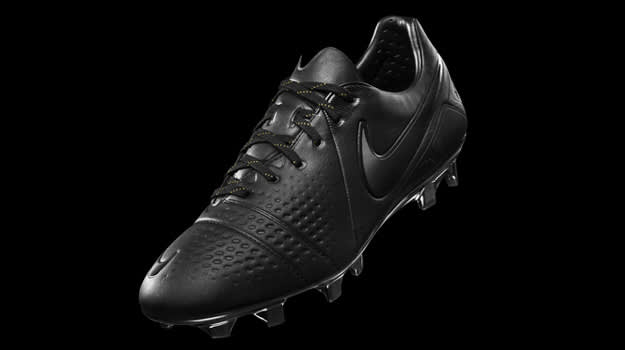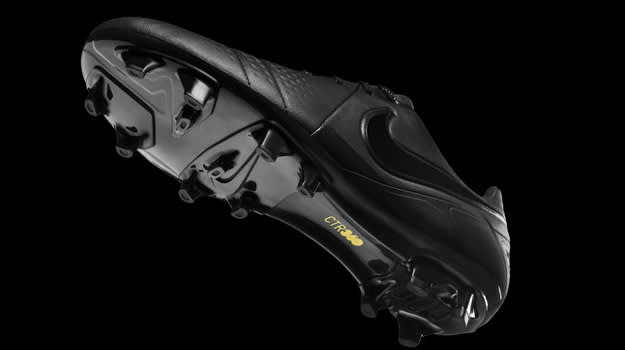 [Nike]
RELATED: Meet Brazuca, the Official Match Ball of the 2014 Brazil World Cup
RELATED: Nike Reveals The Official Portugal Away Kit for 2014