We're nearing the end of the season, so it would only make sense that Nick Young would try to wear as many shoes as possible to close out the season. Young did just that last night when he wore three pairs of shoes in a late-night matchup with the Golden State Warriors. Young started off the night in the Jordan XIII "Wheat." With 5:19 left in the second quarter, Young switched into an all-white iD of the Nike Kobe 8. He then made his second shoe switch of the night when he checked into the game late in the third quarter in a pair of the Nike Kobe 9 EM "Bruce Lee."
All in all, Young was 2 for 6 with 5 points and 1 assist in his Jordan XIII "Wheat" shoes. He was scoreless on 0 for 1 shooting in the Nike Kobe 8 iD, and he was 8 for 13 from the field with 20 points and 3 assists in the Kobe 9 EM "Bruce Lee."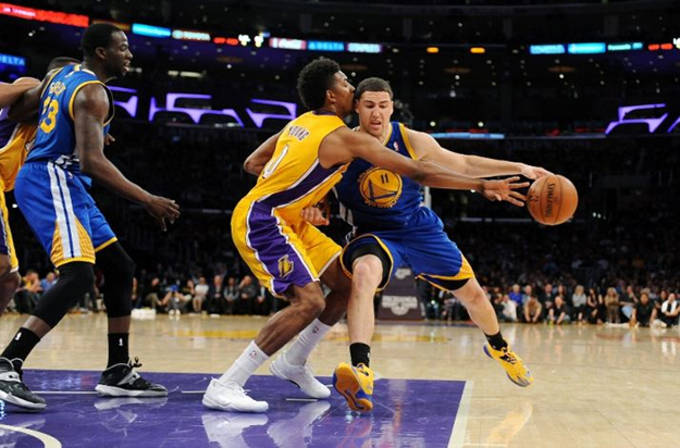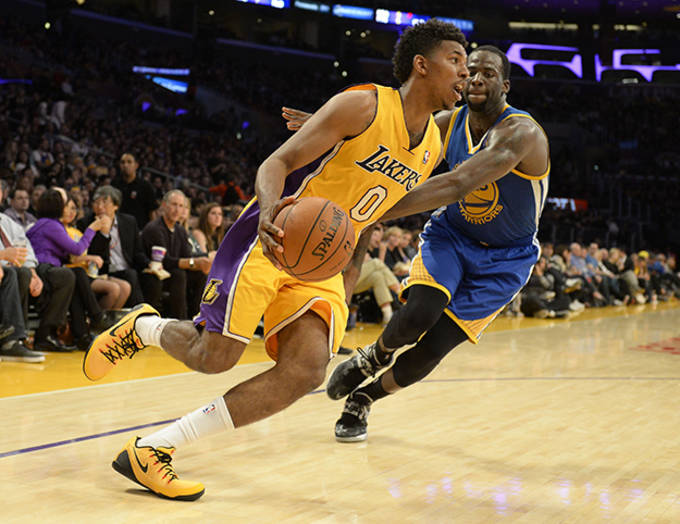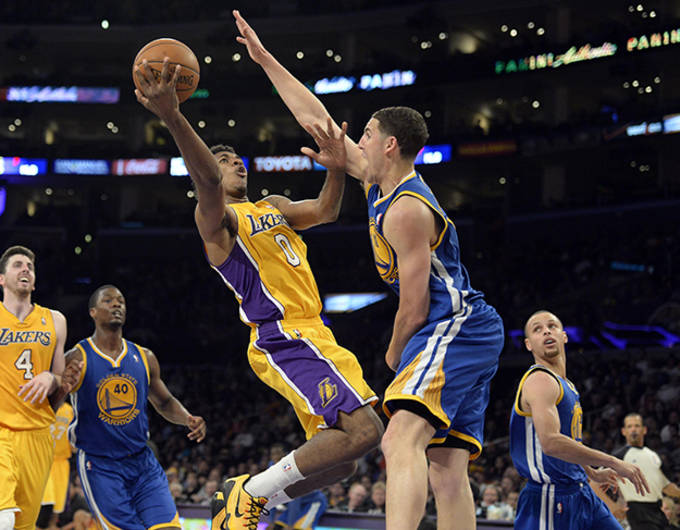 Rafael Canton is a freelance writer from Queens, NY and contributor to Sneaker Report. Anytime there is a conversation about the NBA, music, or nutella, he can be found in the thick of the discussion. He can be found on Twitter @RafelitoC7.
RELATED: Nick Young Debuts the Nike Kobe IX Elite Against Miami Heat
RELATED: Nick Young Takes It Way Back with the Nike Air Zoom Generation 1 "Wheat"