The Indiana Pacers have been in malaise of sorts with a bad four-game losing streak hanging over their heads. They got a boost last night when center Andrew Bynum made his debut for the team after being picked up by the team over a month ago. Bynum was solid in 16 minutes of work with 8 points and 10 rebounds as Indiana pulled away from Boston 94-83. He's sure to play a vital role as Indiana looks to fight for the best record in the Eastern Conference with the Miami Heat.
Bynum was wearing the Nike Air Max Hyperaggressor in his debut. He's been wearing the shoe all season including his short and quick tenure in Cleveland.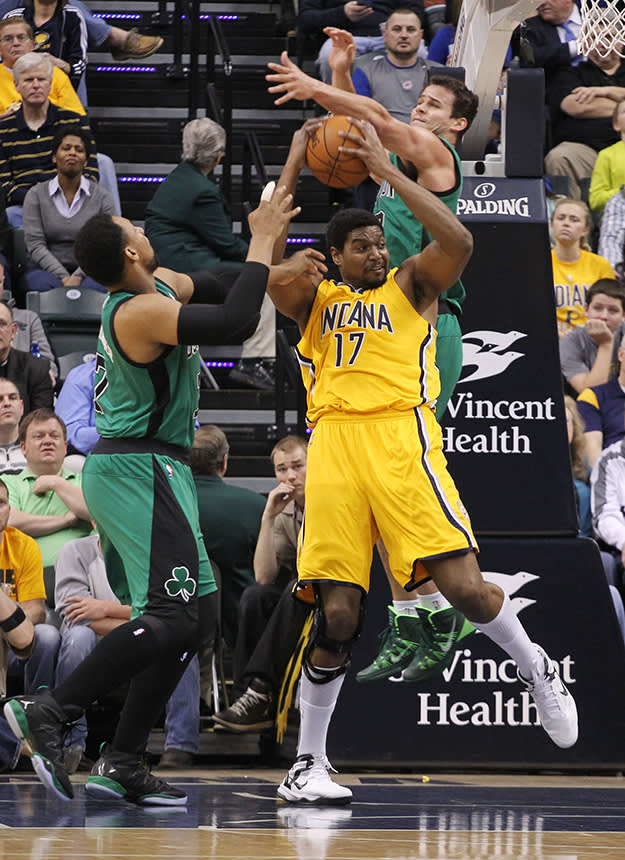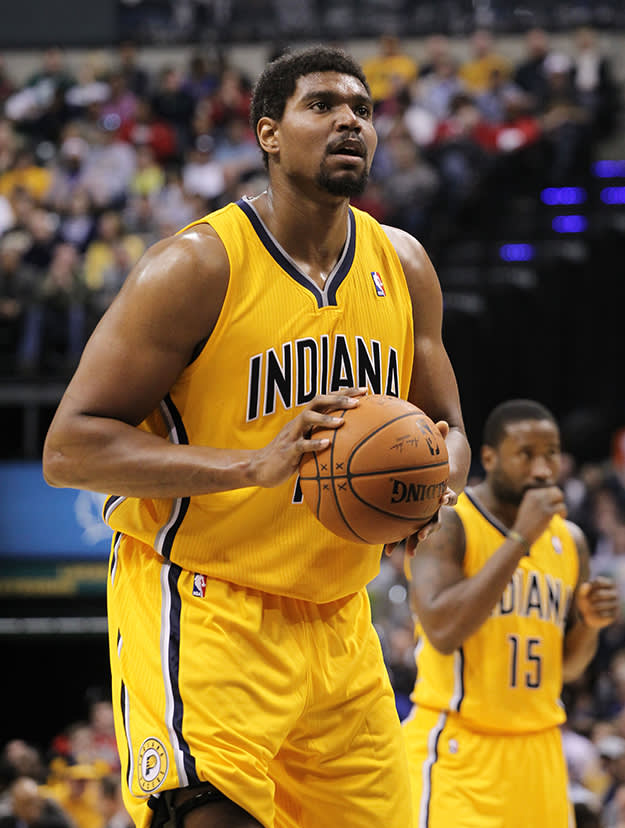 Rafael Canton is a freelance writer from Queens, NY and contributor to Sneaker Report. Anytime there is a conversation about the NBA, music, or nutella, he can be found in the thick of the discussion. He can be found on Twitter @RafelitoC7.
RELATED: SPOTTED: Deron Williams Has a Double-Double in the Nike HyperAggessor
RELATED: Cleveland Cavaliers Trade Andrew Bynum and Draft Picks to Chicago Bulls for Luol Deng