The life of an NBA player is tough. It gets even worse if you're traded mid-season and have to start brand new. In Steve Blake's case, he was traded to the Golden State Warriors tonight while he was in his warmups prior to the Lakers home game against the Houston Rockets. Unfortunately, Blake never got a chance to play in tonight's game preventing him from debuting a new Nike Kobe 8 System iD creation.
Hopefully, this shoe loosely matches Golden State's blue and gold color scheme or Blake will have to come up with something new for his new team.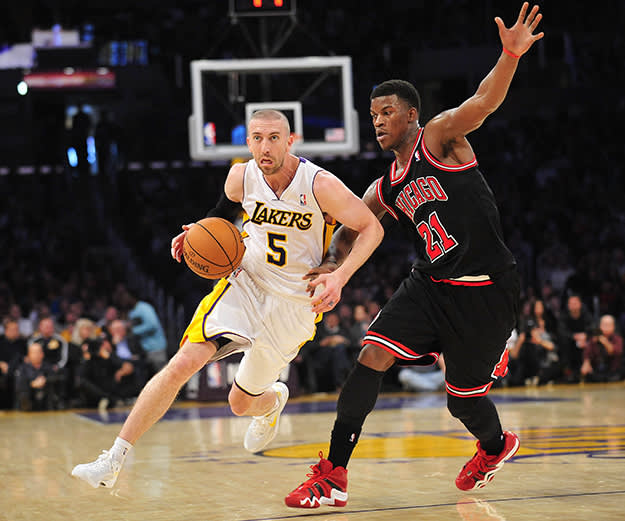 Game shoes tonight. Gotta love Nike ID! pic.twitter.com/sGbXKclsI8

— Steve Blake (@SteveBlake5) February 20, 2014
Rafael Canton is a freelance writer from Queens, NY and contributor to Sneaker Report. Anytime there is a conversation about the NBA, music, or nutella, he can be found in the thick of the discussion. He can be found on Twitter @RafelitoC7.
RELATED: Steve Blake Records Triple Double Against Cleveland Cavaliers in Nike Kobe 8 System
RELATED: Nike Officially Unveils the KOBE 8 SYSTEM