The team over at Puma just introduced their updated performance and training shoe, the Puma Faas 300 v3.
Available Spring 2014, the Faas 300 v3, took a Puma classic and reinvented itself with upgraded materials and designs to make a lightweight performance and training sneaker. Designed to be lighter and on faster on the foot, the Faas 300 v3 has technological advances throughout including EverTrack, a high abrasion rubber that keeps the shoe durable for longer, and Everride+, Puma's patented rubber compound that makes the shoe lighter and more cushioned then ever before.
Available in both men's and women's styles and sizes, Puma is attempting to rebrand itself and join the recent craze of Natural Motion Running, that we've seen from Nike, and most recently Jordan Brand.
Stay tuned for more updates and confirmed release dates as they come to light from Puma in the near future.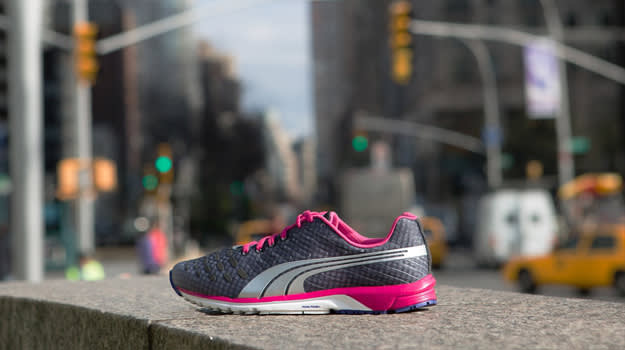 RELATED: Everything You Need to Know About the Puma Mobium
RELATED: Puma Unveils Mobium Performance Technology