This year's NBA All-Star Three-Point Contest was a major event this year. The event went to a third round with San Antonio Spurs guard Marco Belinelli defeating Washington Wizards guard Bradley Beal to take home the trophy for the Western Conference. Beal made the contest exciting by hitting his last five shots in the second round to match Belinelli's score (19) and force a tiebreaker. Belinelli hit eight of his last 10 shots in overtime to put up a contest-winning 24 points.
Belinelli was blinding his opponents with a very colorful PE of the Nike Hyperdunk 2013. Some other notable shoes included Stephen Curry in an All-Star PE of the Under Armour Anatomix Spawn, Kevin Love in an All-Star edition of the 361 Degrees 3.0, and Beal with the Nike Zoom Hyperrev in his second place finish.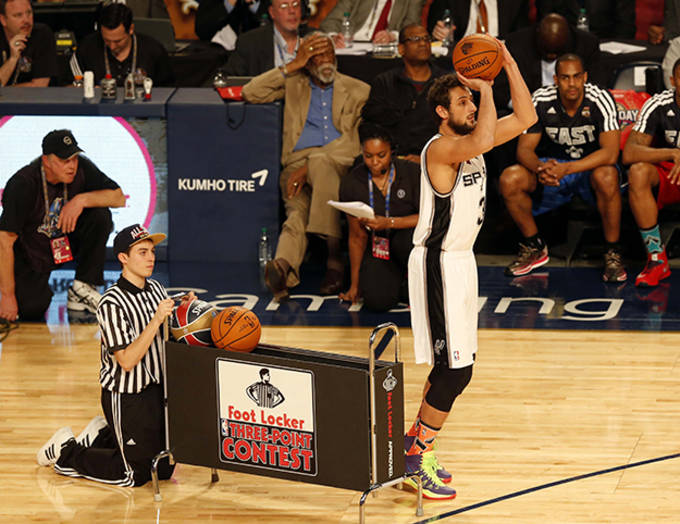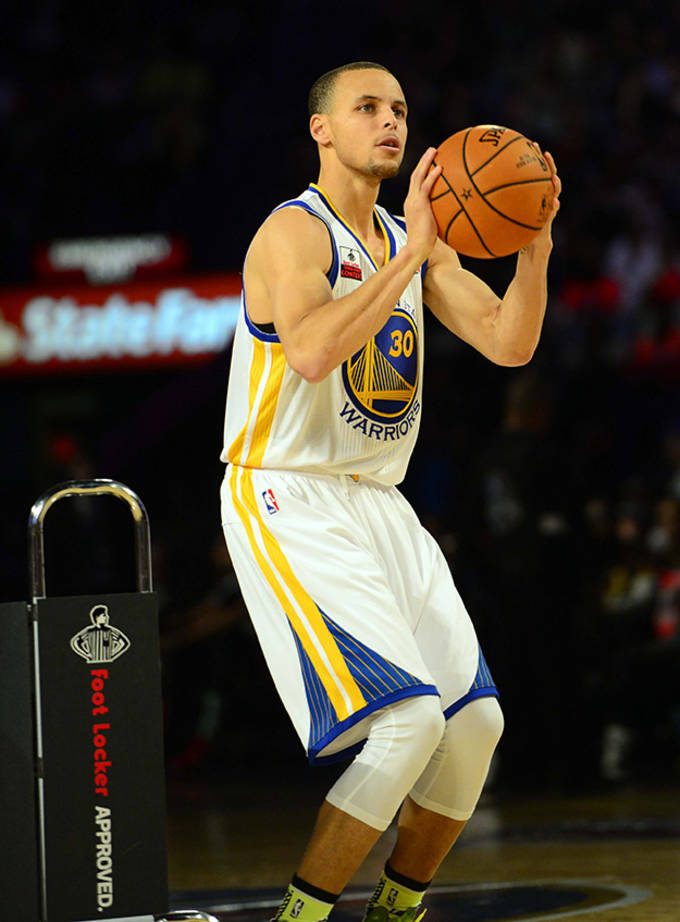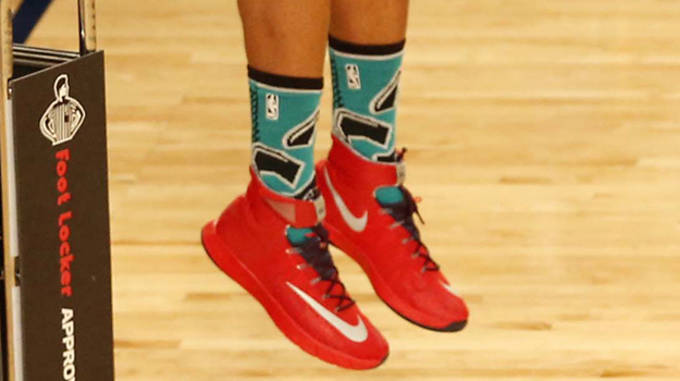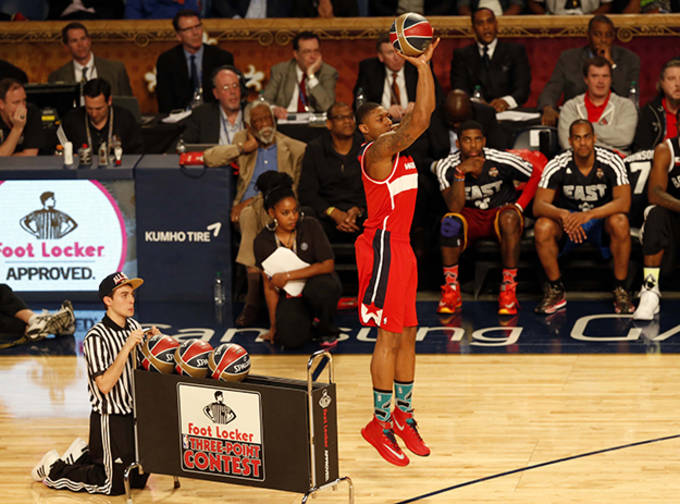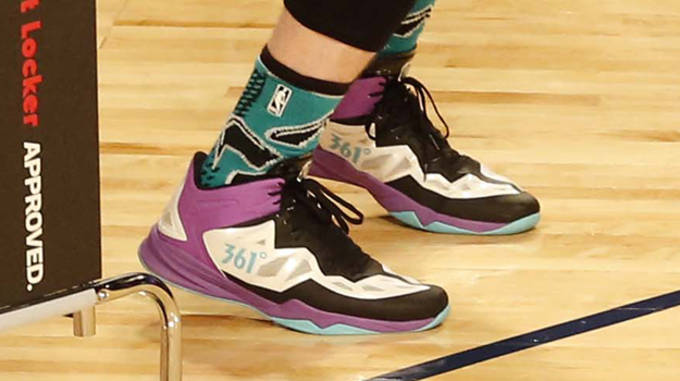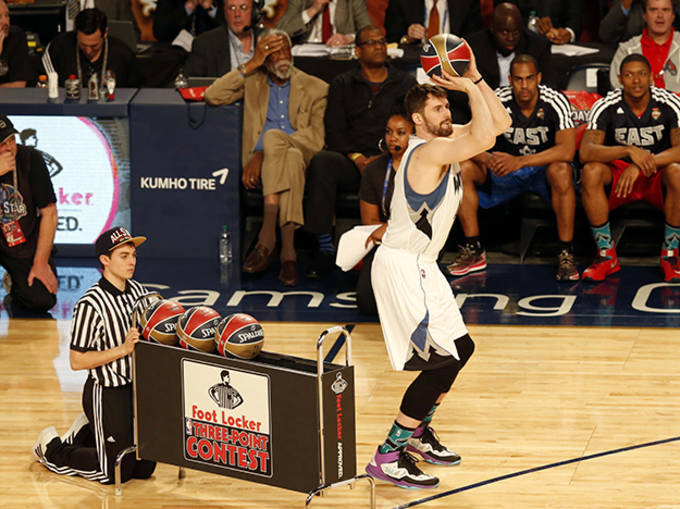 H/T to SI for close shot of Belinelli's Nike Hyperdunk 2013
Rafael Canton is a freelance writer from Queens, NY and contributor to Sneaker Report. Anytime there is a conversation about the NBA, music, or nutella, he can be found in the thick of the discussion. He can be found on Twitter @RafelitoC7.
RELATED: 2014 NBA All-Star Skills Challenge Taken By the West's Damian Lillard and Trey Burke
RELATED: Every Sneaker to Expect At the 2014 NBA All-Star Weekend