The impact of Kareem Abdul-Jabbar's career on the game of basketball can not be understated. Many of us are aware of the 6 NBA Championships, 6 MVP Awards, 19 All Star Selections, being the NBA all time scoring leader, and many of the other accolades that define Kareem's professional career, but adidas is paying homage to his college years at UCLA which were just as impressive as his NBA career.
During his career at UCLA, Kareem went an unheard of 88-2 overall, including three NCAA championships, two Player of the Year awards, and was the most outstanding player in the NCAA tournament, three times. Today, we get our first look at the adidas Crazy 8 "Blueprint", inspired by Kareem's years at UCLA and represents his "blueprint" towards greatness as a person, athlete and philanthropist.
Featuring an upper made of a single piece of blue synthetic suede with white stitching to accentuate the original Crazy 8 model. Additional touches include Kareem's number 33 is stitched on the heel and toe of the shoe, and what would a Kareem shoe be without his signature hook shot, which is displayed on the custom tounge patch.
UCLA will lace up the adidas Crazy 8 "Blueprint" for their nationally televised game tonight against the University of Colorado. If interested in grabbing yourself a pair, limited quantities will be available tomorrow, February 14, at adidas, and at the adidas store in The Quarter in New Orleans during All Star Weekend, for a retail price of $133.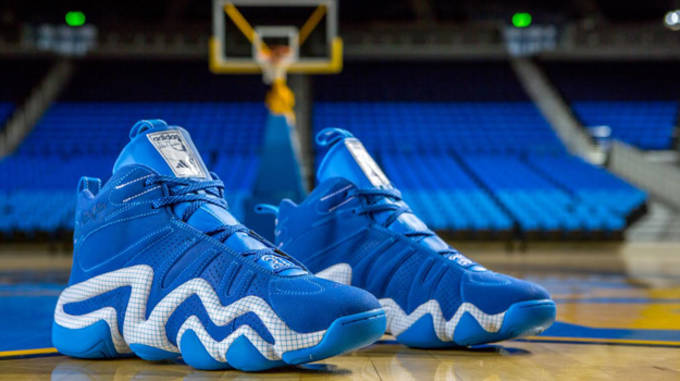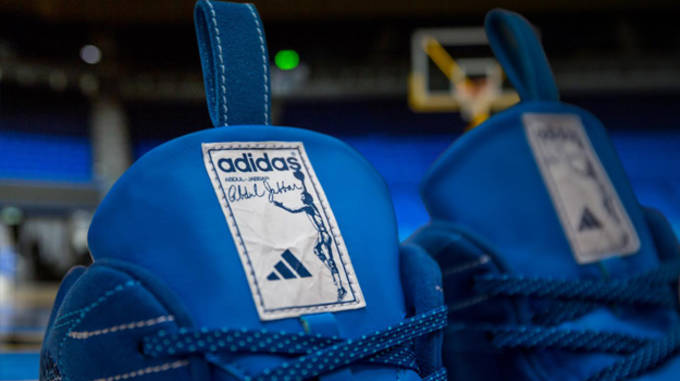 [adidas]
RELATED: adidas Basketball Debuts NBA All-Star Footwear Collection
RELATED: adidas Unveils New Orleans Inspired Crazy 8 "Bahia Mint"