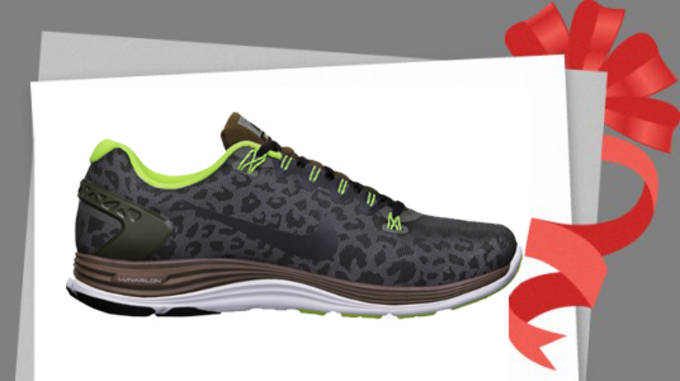 Training in the winter can be a struggle, but it doesn't have to be. If you're prepared--meaning you have all the proper gear to help keep you performing at optimal level despite the frigid cold--as an athlete, you can make life much easier for yourself. However knowing which cold-weathered products to buy isn't always easy. Lucky for you, you have us.
With the winter holiday season in full effect, it's essentially a full-time job trying to stay warm and dry out there. To help out, we've compiled a complete athlete's guide to cold weather training essentials to make sure you're well protected this season. Think of it as an early holiday gift from us to you.
RELATED: How To Pick the Perfect Winter Running Jacket
RELATED: How to Pick the Perfect Winter Running Shoe for You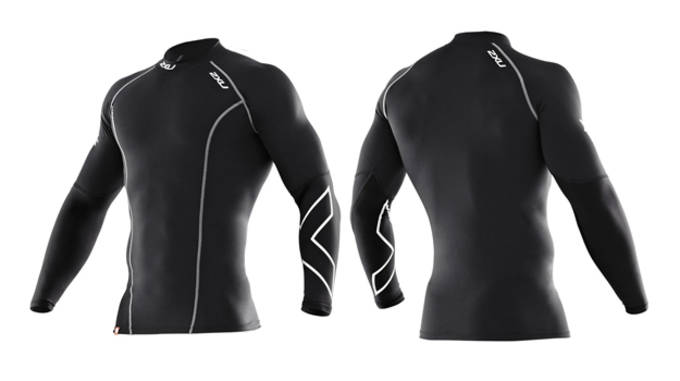 <strong></strong>
2xu Thermal L/S Compression Top
That old sleeveless t-shirt may work during the summer time, but when its cold out you're going to want slightly more coverage on those arms. And while compression isn't the first thing that comes to mind when talking about winter training apparel, products like 2XU's Thermal L/S Compression Top will keep your body toasty all the while offering the same benefits as traditional compression gear (i.e. increased blood circulation and improved recovery time). The long-sleeve top features a brushed interior thermal layer that traps warm air, yet is still breathable enough to help regulate temperature as to not overheat. It's the perfect base layer for athletes willing to brave the rising mercury just to get that daily workout in.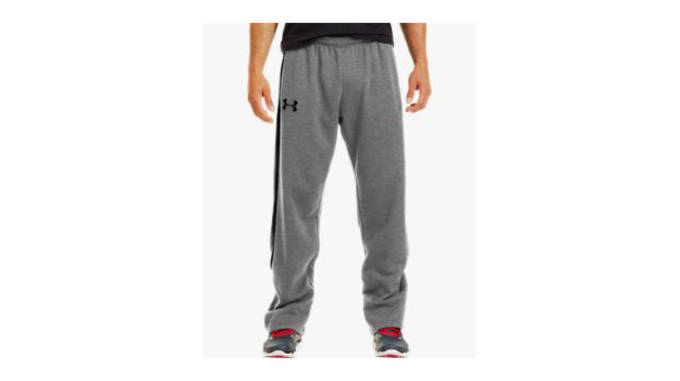 <strong></strong>
Under Armour Charged Cotton Storm Pants
Under Armour has made sweat pants relevant again thanks to its amazing quick-dry Charged Cotton material. While the UA Charged Cotton Storm Pants may seem old-school, in terms of performance, they're anything but. With a DWR finish to repel moisture, a sturdy 305g cotton blend for warmth, and a loose fit for enhanced range of motion, these pants are designed for athletes who refuse to back down from the extremes of the outdoors, and like to look fresh while doing it. You'll want a few pairs of these.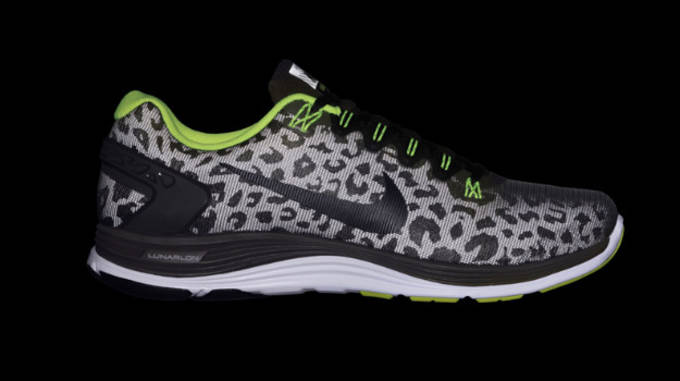 <strong></strong>
Nike LunarGlide+ 5 Shield
With so much focus going into having the right winter apparel and accessories, it's sometimes easy to forget that you'll need special footwear as well that can handle whatever nature throws your way. Nike's LunarGlide+ 5 Shield features a warm fleece-type inner liner that acts as an added layer of protection. The shoe's upper is constructed using a unique reflective coating that dramatically increases runner visibility in low-light conditions. It's also comfortable and waterproof.
$125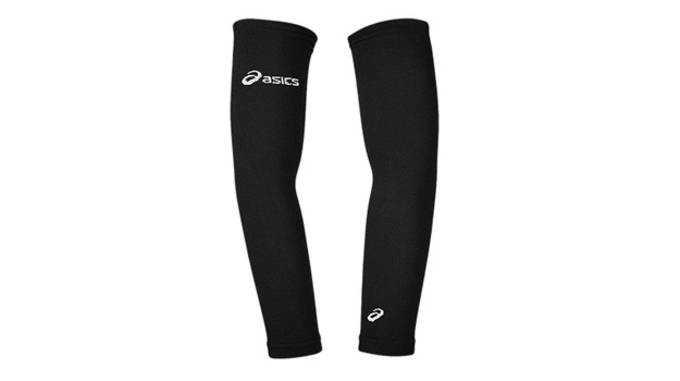 <strong></strong>
Asics Arm Warmers
Let's say you don't want to shell out extra dough for a fancy longsleeve top. Well there's a cheaper alternative if you're willing to get creative. Asics makes some fine arm warmers that won't stress out your wallet, but will give you ample warmth in a lightweight package. Made from a polyester/nylon blend, the arm warmers stretch in all the right places, yet stay in place without constricting the arms. These are a true favorite amongst runners who like to amp up the mileage in the winter.
<!--nextpage-->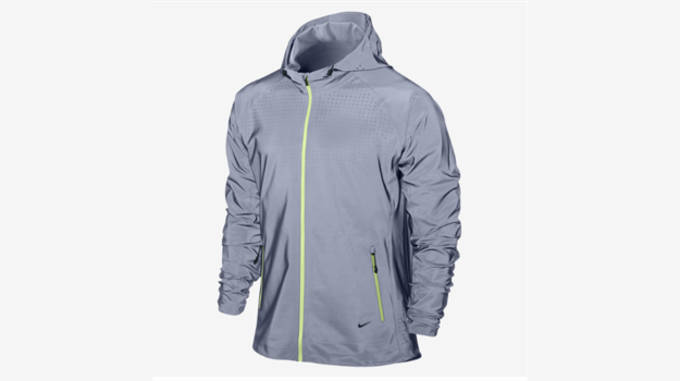 <strong></strong>
Nike Allover Flash Jacket
Cold weather and low-light conditions generally go hand-in-hand. As the days get shorter and visibility becomes an issue, athletes need to make it a point to stay safe without sacrificing performance. Enter, the Nike Allover Flash jacket. The new state-of-the-art jacket from the Swoosh features a unique glass-beaded that produces 360-degrees of reflectivity in low light conditions. In addition, the Allover Flash features a waterproof front zipper, along with a runner specific hood for an added layer of weather protection.
$500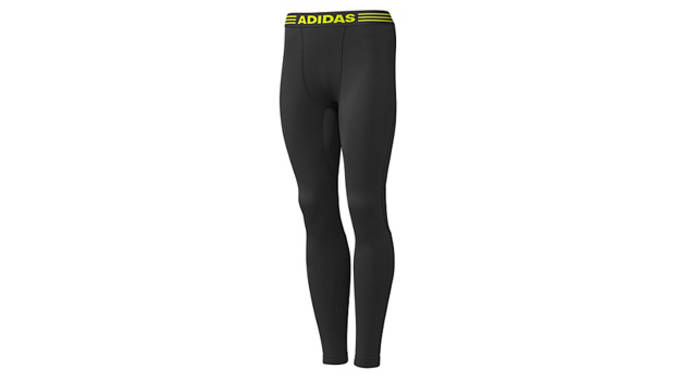 adidas ClimaWarm+ Training Tights
There's nothing glamorous about rocking tights for us dudes. But on those cooler days when you just can't catch a break from the weather, a set of tights under those pants can make all the difference. The adidas ClimaWarm+ training tights are a solid option for athletes who want to get maximum warmth in a minimal package. The pants are warm enough to make you forget about the weather, yet are breathable so you stay comfortable and don't overheat. Flatlock seams help reduce the risk of chaffing caused by constant rubbing, while the integrated TechFit material helps harness muscle energy for long-term endurance. Just remember, these are meant to be worn as a base layer under your pants. We don't want to see any of you guys jogging down the street in just the tights. Seriously.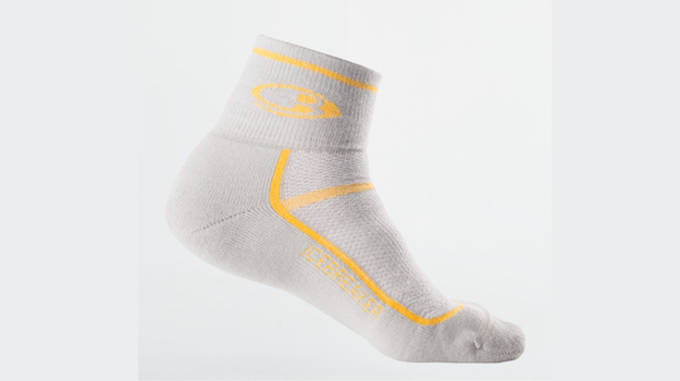 <strong></strong>
Icebreaker Multisport Cushion Mini Socks
Training in the winter is great and all, but it may not be worth it if you have to sacrifice a couple of toes to the blistering cold just to get your daily reps in. The right pair of socks can go a long way towards ensuring you keep those toes intact and get the most out of your training--regardless of weather conditions. The Icebreaker Multisport Cushion Mini is a great option for athletes who do it all from running to biking and beyond. Despite being lightweight, the merino wool socks provide warmth and comfort to last the entire season. They're supportive, odor-resistant, anti-blister--what more could you ask for in a performance sock?