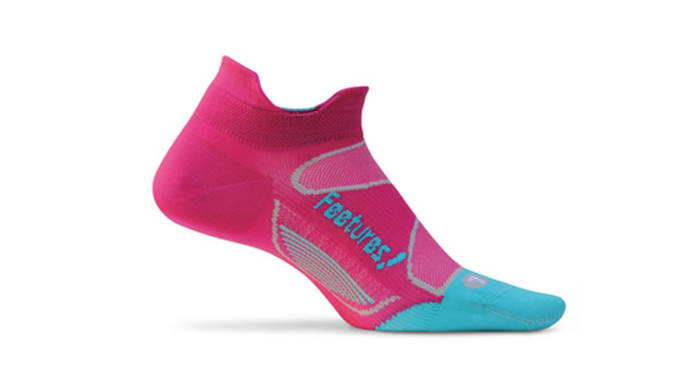 Spring is here! While it may not feel like the first day of spring in all parts of the country today, it's time to think about sporting less layers and lightening up that gym bag with this seasons' innovative gear. These are our favorite socks for spring, thanks to natural fiber blends, contoured fits, and cushioning right where you want it.
Calvy Click is the Editor-in-Chief of Sneaker Report. When she isn't writing about performance footwear and apparel, you can find her running around Manhattan to Rick Ross anthems. 
RELATED: 10 Great Antimicrobial Socks for Runners
RELATED: HOLIDAY GIFT GUIDE: 10 Basketball Socks We Want This Year
<iframe width="200" height="30" frameborder="0" scrolling="no" src="//platform.twitter.com/widgets/follow_button.html?screen_name=SneakerReport&amp;showcount=false&amp;show_count=false"></iframe><!--nextpage-->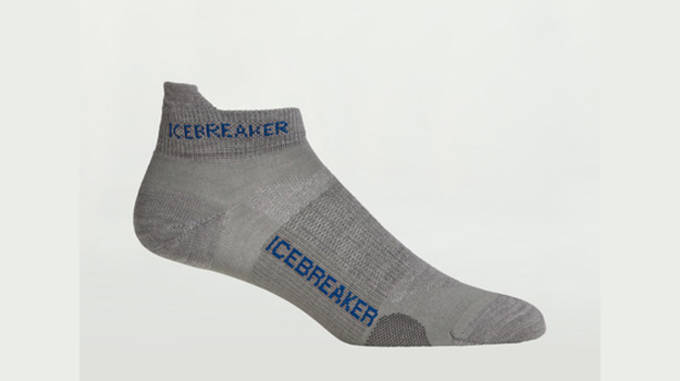 No. 10 - Icebreaker Run Micro
Wool? Yes, wool.  Merino wool is the main ingredient of the Icebreaker brand, incorporating the natural fiber into everything from underwear to slope-ready hoodies. The Run Micro sock is really comfortable, providing a cozy feel as you slide them on. Great for cold morning runs or all day wear.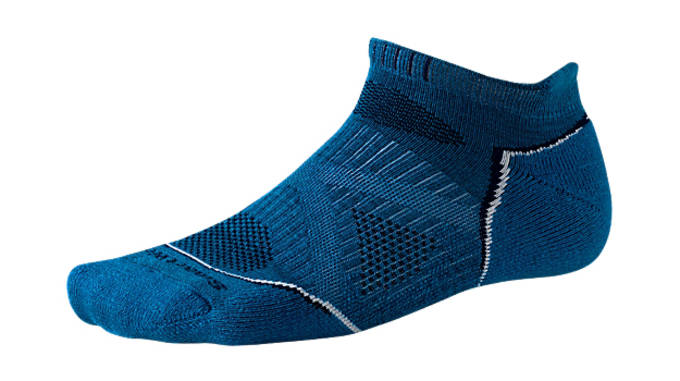 No. 9 - Smartwool PHD Run Light Micro
This lightly cushioned sock is perfect for mild weather and shorter distances. High density impact zones are protected by ReliaWool Technology, so you're guaranteed a smooth ride.
$17<!--nextpage-->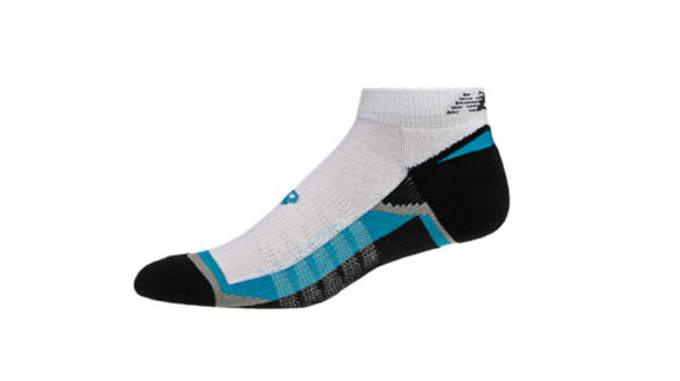 No. 8 - New Balance Enhanced Cool Low Cut 
We're usually wary of any type of apparel that comes in a pack, but these New Balance socks make the cut with an ankle rise that isn't too high or low. With a comfort toe and a stability fit arch, these are a great deal.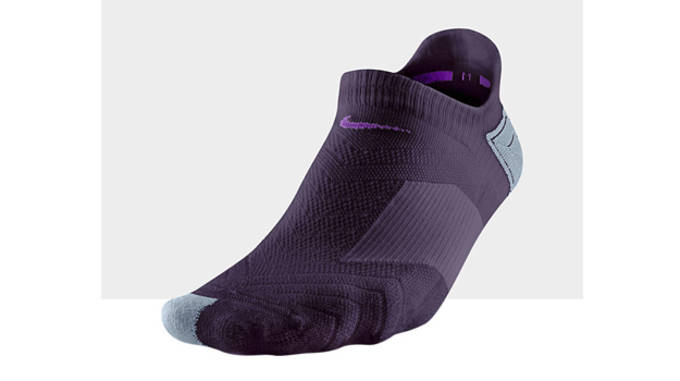 No. 7 - Nike Dri-FIT Elite Cushion No-Show Running Socks
This sweat wicking sock is as breathable as it is smart-looking, featuring Nike's Dri-Fit technology.
$12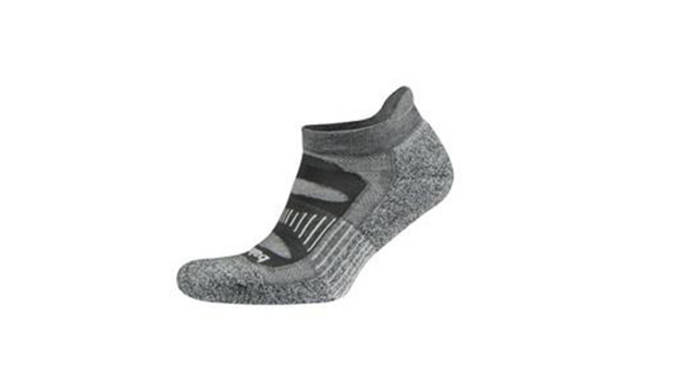 No. 6 - Balega Blister Resist Sock
It all begins in the heel, set extra-deep to allow foot to move freely without a slipping or traveling mid run. Blister resistant thanks to the Drynamix material mixture that pushes moisture away from the skin and the medium thickness of the knit.
$13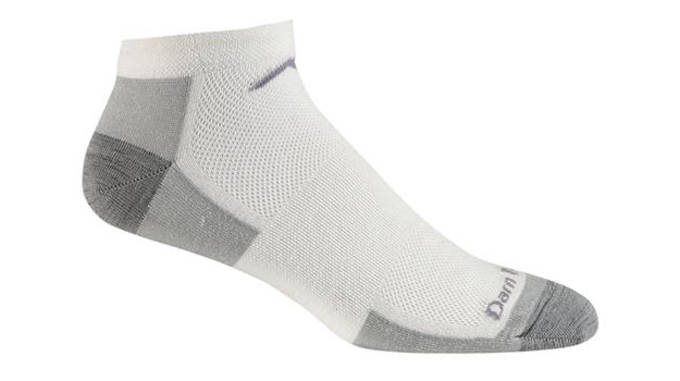 No. 5- Darn Vermont Coolmax No-Show Ultra-Light
Open mesh knit on top with a reinforced heel and toe, this sock is super breathable.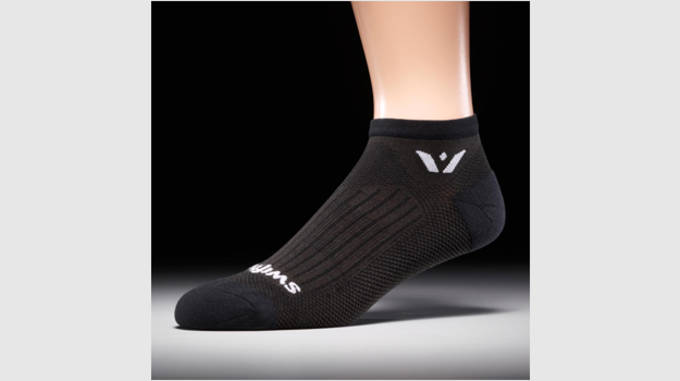 No. 4 - SwiftWick Performance Zero
Featuring a combo of nylon and spandex, the SwiftWick compression sock keeps the stink away with an Olefin antimicrobial fiber. Breathable and durable, runners seeking a compression layer can rely on the Performance Zero sock.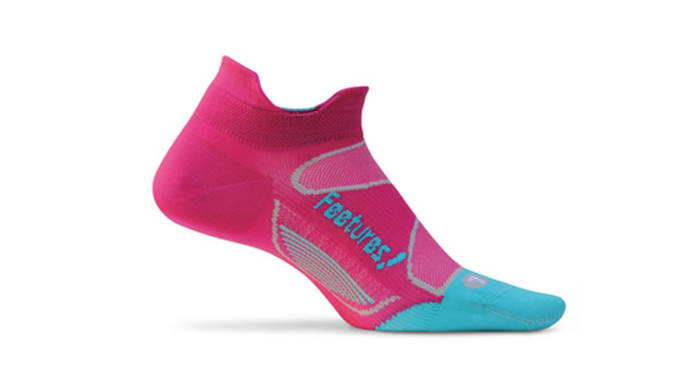 No. 3 - Feetures! Elite Ultra Light No Show Tab
Wake up that sock drawer with the bright options from Feetures! The Ultra Light No Show Tab will stay put, wick sweat, and step up your sock game.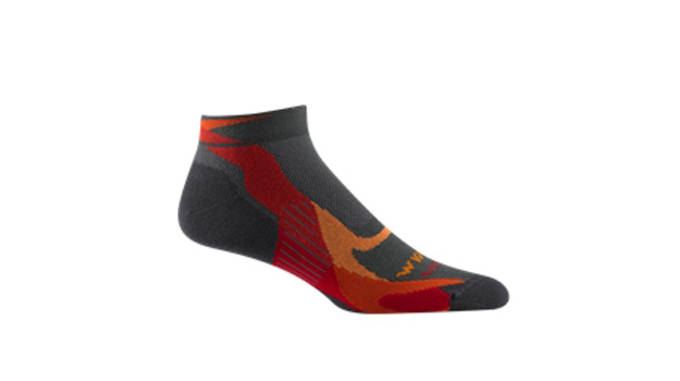 No. 2 - WigWam Venti Pro Low Cut
From Dri-release heel to seamless toe, this low cut sock from WigWam has a natural odor defense system and moisture elimination for a great spring pick.
$18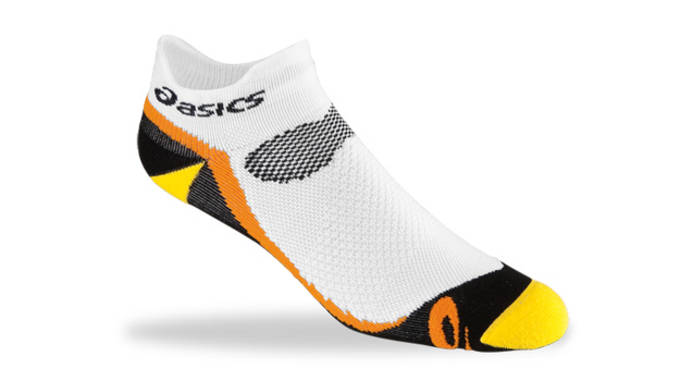 No. 1 - Asics Kayano Classic Low Cut
The best of the best from Asics, the Kayano namesake sock features an anatomic fit, NanoGLIDE moisture management, and decreases fiction.
RELATED: 10 Great Antimicrobial Socks for Runners
RELATED: HOLIDAY GIFT GUIDE: 10 Basketball Socks We Want This Year