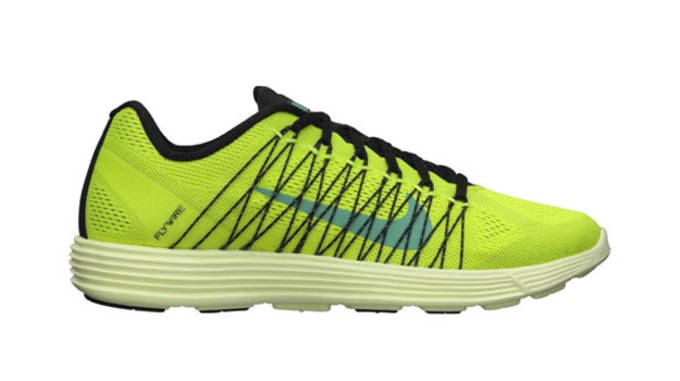 According to Nike, Lunarlon was created after studying images of astronauts bounding across the surface of the moon as if it was a marshmallow  prompting the Swoosh to deliver a similar experience for their core runners. Since its first prototype, Lunarlon has evolved to appeal to today's minimal seeking consumers weighing 30% less than the brand's standar Phylon foam. An essential ingredient for many professional runners today, let's take a look at The 10 Best Nike Lunar Running Shoes.
Calvy Click is the Editor-in-Chief of Sneaker Report. When she isn't writing about performance footwear and apparel, you can find her running around Manhattan to Rick Ross anthems. 
RELATED: The Complete History of the Nike Free
RELATED: The 100 Best Running Shoes of All Time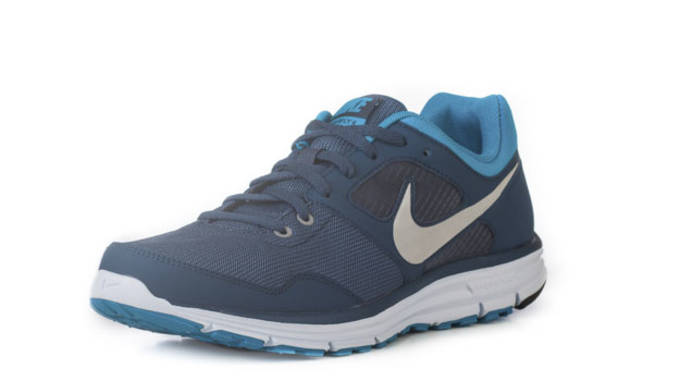 No. 10 - Nike Lunarfly +4
Key Feature: Lunarlon technology
This lower profile running shoe is great for neutral runners with a high or medium arches. The lightweight mesh upper and supportive overlays are responsible for making this one of the best LunarFly models to date.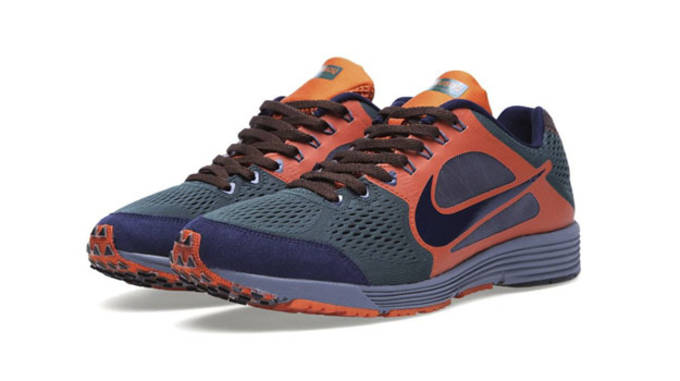 No. 9 - Undercover Gyakusou x Nike Lunar Spider LT +3
Key Feature: Seamless mesh construction
The no-sew breathable mesh upper combined with Flywire has this Gyakusou runner ready for action.
$140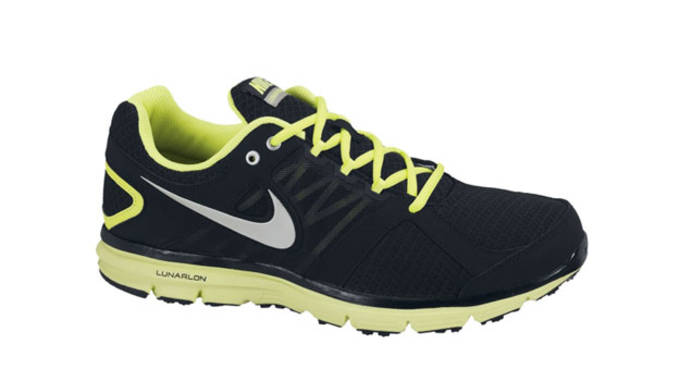 No. 8 - Nike Lunar Forever 2
Key Feature: Dynamic Support Platform
Outfitted with a dynamic support platform for enhanced cushioning, this supportive shoe is great for neutral runners looking for a lightweight ride.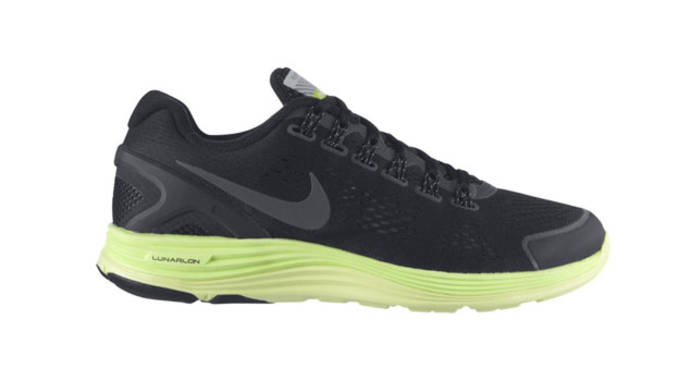 No. 7 - Nike Lunarglide+4 SHIELD
Key Features: Shield weather technology
The Nike Lunarglide +4 welcomes rain, slippery surfaces, and late night running. Equipped with a weather proofing treatment and reflective accents, the +4 is ready for whatever you throw at it.
$80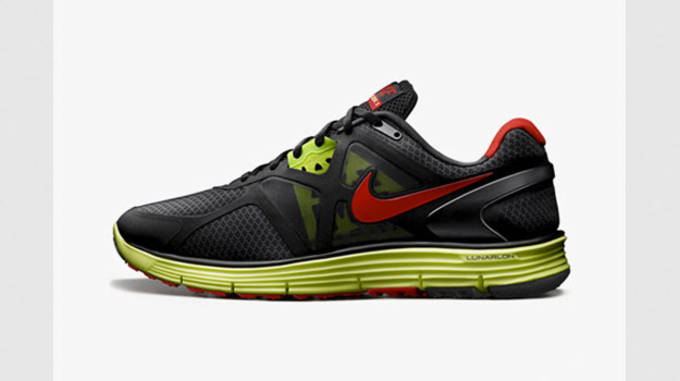 No. 6 - Nike Lunarglide +3
Key Feature: LunarGlide for overpronators
The LunarGlide distance trainer features arch support thanks to the snug, secure fit and responsive cushioning. Lesser marks for a smooth ride, but this shoes is a great fit for mild to moderate overpronators.
$189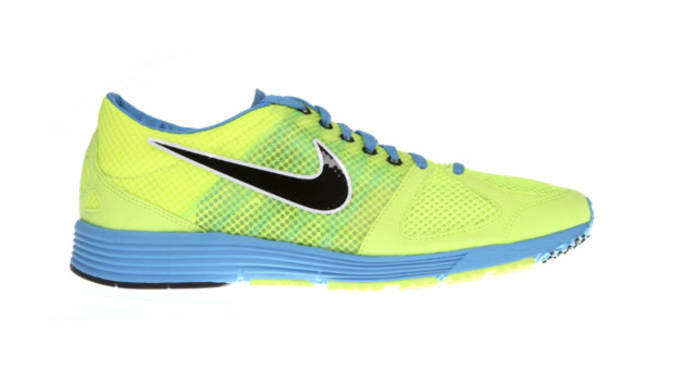 No. 5 - Nike Lunarspider LT +2 
Key Feature: Lunar foam core
What makes the Lunarspider LT +2 so light is the combination of the lunarlon cushioning with a single layer Flywire-supported upper, slimming this running model down the essentials.
$135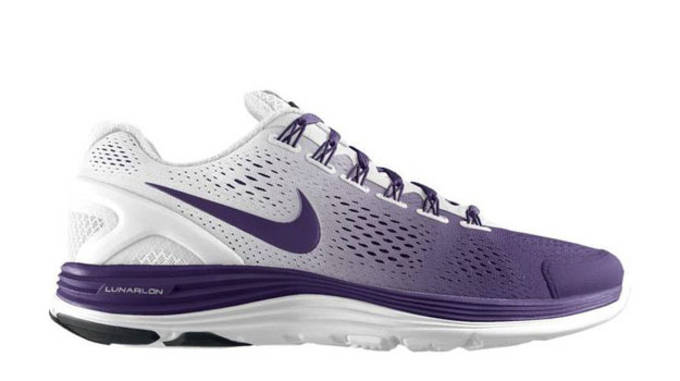 No. 4 - Nike Lunarglide +4
Key Feature: Ultra-light Flywire threads cradle the foot
The Lunarglide +4 provides lightweight support for mild to moderate pronators, using flywire technology to help "hug" the midfoot while the three-layer sock liner delivers comfort and support.
$110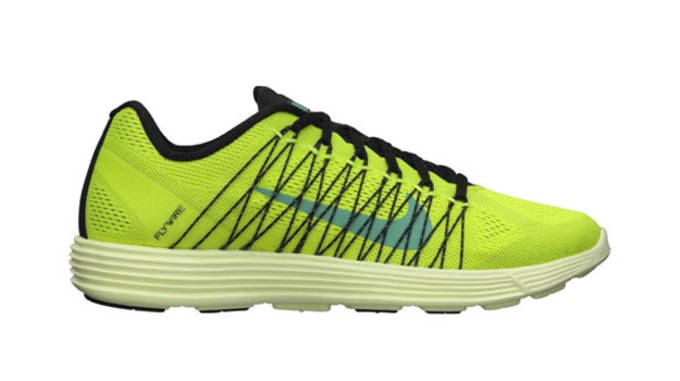 No. 3 - Nike Lunaracer +3
Key Feature: Flywire supported upper
Weighing in at 6.3 ounces, this Nike+ ready shoe utilizes engineered mesh, flywire cables, and Lunarlon cushioning for a great all-around runner. Those seeking a minimal yet cushioned ride will enjoy the Lunaracer +3.
$110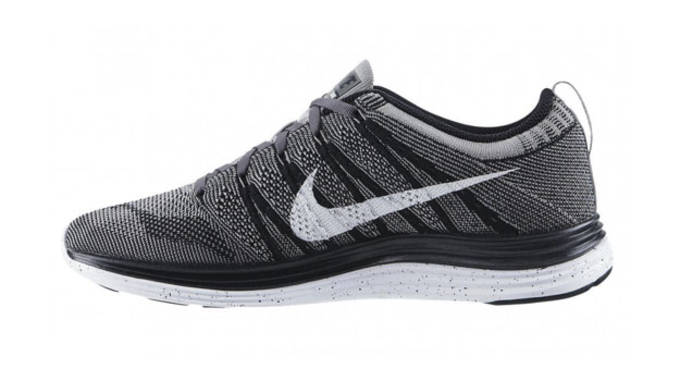 No. 2 - Nike Flyknit Lunar 1+
Key Feature: Flyknit technology
This 8 ounce runner is inspired by the fit of a sock, featuring the Nike Flyknit technology on a Lunarlon sole. Add reflective elements, blown rubber forefoot lugs, and flex grooves for enhanced articulation and you're got yourself a running shoe you'll be seeing a lot more of.
$130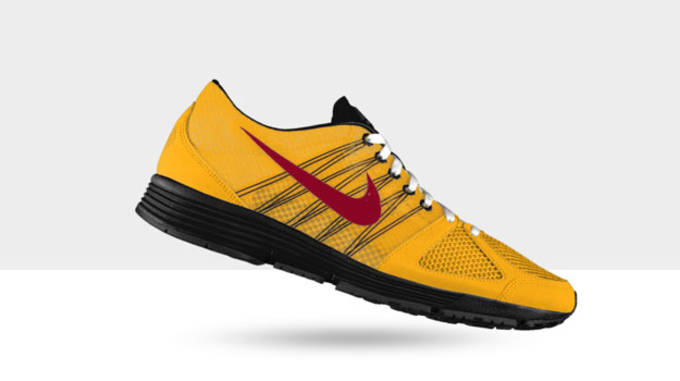 No. 1 - Nike Spider LT 2 iD
Key Feature: Super lightweight cushioning with a Flywire upper
The comfort of your favorite training shoe with the super light responsiveness of your racing flat makes for an excellent performance hybrid. Nike got it right with the lightweight Spider LT.
$160
RELATED: The Complete History of the Nike Free
RELATED: The 100 Best Running Shoes of All Time